3 reasons why Mesut Ozil staying could be disastrous
Mesut Ozil's agent has said that his client will remain at Arsenal next year as he plays out the final year of his contract. Here are three reasons why that could be disastrous.
Mesut Ozil's time at Arsenal should be coming to an end. The German has been a leech on the club's resources ever since he signed a bumper £350,000-per-week deal two-and-a-half years ago. However, this week, his agent confirmed that he would remain in north London into the final year of his contract.
"Mesut has a one-year contract. There will be no change in this regard," he told BEIN Sports. "So what happens next, time will show. Mesut will be 32 years old and will have a few more years in his career. Mesut and his family will make a decision. It will be the best of all."
Here are three reasons why that could be disastrous.
3. He could stay for longer
Mesut Ozil has performed substantially better under Mikel Arteta than ever did under Unai Emery. He has — shockingly, I might add — worked harder, his quality in possession has been invaluable, and Arteta has largely engineered his contorted 4-2-3-1 shape around his creative qualities. And yet, despite all of this, he still has just one goal and one assist in 968 minutes in all competitions.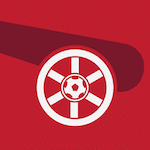 Want your voice heard? Join the Pain In The Arsenal team!
Write for us!
Ozil still has value, of course. He is the only player in the squad who can play the smoothing, connecting number 10 role that he currently does under Arteta. But he is still not close to the creative powerhouse he was earlier in his career when he was producing numbers that were the best in the world,
One of the most worrying prospects of him staying another year is the possibility that Arsenal convince themselves to offer him another contract so that he can meander into his mid-thirties still earning far more than he is worth. The time of Ozil has come to an end, but Arsenal are stubborn and faithful, and that can lead to unwise decisions.