Matteo Guendouzi must respond to bump in the road
In Tuesday's press conference, Mikel Arteta conceded that Matteo Guendouzi's development has suffered a bump in the road. The Arsenal midfielder must respond positively to this difficult period.
Player development is not linear. Talent does not grow a certain amount every month. There are trials and tribulations, circumstances change, uncertainties and accelerations. Things click into gear and great strides are taken. Injuries, bad luck, a lack of confidence. All of these factors — and there are plenty more — have a hand in the process. The course of player development never did run smooth.
This is what many forget when young players break into the first team. It is natural, of course. Humans are excellent at spotting patterns. We yearn for consistency and predictability, and a linear progression is a very easy and comfortable pattern to follow and predict.
More from Pain in the Arsenal
Matteo Guendouzi is now suffering the impacts of this. The Frenchman exploded onto the scene two years ago. Signed as a nobody from the second tier of French football, he immediately thrust his way into the Arsenal starting XI. He established as a key part of the midfield rotation and, by the start of his second season, he was Unai Emery's key midfield man. Since Mikel Arteta has taken over the reins, however, Guendouzi's role in the team has diminished, so much so that questions are now asked of his long-term future.
The last week has been one of the most challenging periods of his north London career. After reportedly berating Brighton players in last weekend's 2-1 defeat, lauding his greater salary over them in an obnoxious show of arrogance, and then putting Neal Maupay in a chokehold after the final whistle, he has been omitted from both matchday squads since. Arteta, it seems, is teaching Guendouzi a lesson.
This comes with reports that he wants to leave the club in search of more regular playing time. He has two years remaining on his contract so he is in a position to force an exit, if he so chooses. There have also been consistent murmurs that he is not the easiest character to deal with. He is spiky, fiery, hugely ambitious, sometimes to a fault.
In his pre-match press conference ahead of Wednesday's match against Norwich City, Arteta was asked whether he believes Guendouzi has wasted his Arsenal career. His answer was hugely revealing and points to the recent difficulties between himself and the midfielder: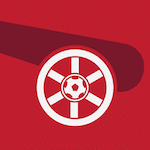 Want your voice heard? Join the Pain In The Arsenal team!
Write for us!
"I don't know. When Arsenal picked him to come here it's because they could obviously see the potential and the qualities that Matteo has. He's a really young player and he's still in development. When you are developing, the curve is not normally so much straightforward, you have to have some bumps and you have to adapt to it. Then in the process, you have to find the things you've done right and the things you've done wrong, like any other player."
While Arteta speaks in general terms, it is quite clear that Guendouzi has 'done wrong' in recent weeks and months. Remember, Guendouzi was punished for a training ground spat at the winter trip to Dubai earlier in the season and he has certainly not looked like the same player he did under Emery, Arteta's more stringent tactical side limiting his energetic, effervescent, sometimes off-the-cuff impact.
Next:
Arsenal Vs Norwich City: Predicted starting XI
This bump in the road, then, is a question for Guendouzi. It demands a response. And one way or another, there will be one. Arteta will be hoping it is a positive one. Because, if it is, that curve of progression will take a huge upswing.