St. Totteringham's Day highlights contrasting futures
Arsenal are one point above Tottenham in the table. On Sunday, they can all but secure St. Totteringham's Day, illustrating the different futures of both teams.
Arsenal and Tottenham. Two North London giants stuck in the middle of less-than-perfect situations — namely extensive rebuilds at a time when finances are short and patience is shorter. Owners and fanbases alike demand success immediately, and it is up to the club and their players to perform.
Since the restart, Spurs have taken eight points from five games, their only loss coming in a shambolic showing at Sheffield United to the tune of a 3-1 drubbing. They have been faced with infighting and disagreements — Hugo Lloris and Heung-Min Son came to blows at half-time against Everton, with manager Jose Mourinho proceeding to praise their fighting spirit — and have a declared transfer budget of almost nothing this summer.
More from Pain in the Arsenal
Furthermore, they have set a new record, and it's one to be proud of. They were the first team not to register a shot on target against Bournemouth, who currently sit in a precarious 18th, since the Cherries were promoted into the league. Furthermore, record signing Tanguy Ndombele has refused to play and seems set to depart a year after his arrival.
In contrast, Arsenal have taken 13 points from their last five games, with a 1-1 draw against Leicester City the only scratch on the record. They have scored more goals and conceded fewer, and have risen farther in the table –10th up to 7th at one point — whereas Tottenham have only sunk lower. In both performances and form, the Gunners have the upper hand.
Arsenal are seemingly building towards success. Their attack is clicking finally, the midfield has shown promise, though still needs spending, while the defence has ironed out its wrinkles in recent weeks and forms a backbone upon which Mikel Arteta has built the groundwork of his team. And all this has been done while dealing with several injuries, especially across the backline.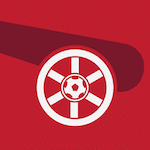 Want your voice heard? Join the Pain In The Arsenal team!
Write for us!
Arteta, in his pre-match press conference, had this to say about Jose Mourinho: "He's won in every single club he's been [manager], he'll be successful." While diplomatic, the statement also carries the implication that he is currently not succeeding at Tottenham, something most agree with. He is not the man you want in charge of a club in turmoil, nor in charge of a rebuild, especially with little cash to spend.
Arsenal, then, have all the ingredients to beat Tottenham, and they are handling their setbacks better, too. French midfielder with disciplinary issues? Check. Injuries aplenty, often to key players? Check. A low transfer budget? Check. But with William Saliba already on his way and a crop of excellent young players that Arteta has already found success with, there is far more reason to hope in the red half of north London.
Next:
Arsenal Vs Spurs: Predicted starting XI
On Sunday, Arsenal have the chance to all but secure their first St. Totteringham's day in four seasons. And that only serves to display the growth they are making in comparison to their rivals.