The three improvements Matteo Guendouzi must make to become world class
Matteo Guendouzi has the potential to be a world-class central midfielder. But he is not there yet. Here are three improvements the Arsenal star must make.
Matteo Guendouzi is one of the most naturally talented footballers in the Arsenal squad. He has the perfect skill set to be a modern-day central midfielder: enough athleticism to cover ground, the frame to carry himself against more physical opponents, terrific technical quality, a phenomenal passer, great vision on the ball, the skill to carry the ball past defenders. If there is a player in the squad who can be one of the top-five players in the world at their respective position, it is Guendouzi.
But he is not there yet, and he actually has some rather crucial and large issues to solve before he will ever get there. So, here are three improvements the 21-year-old must make if he is to reach the elite level that he is capable of.
3. Removing the complacency
Rather than a specific aspect of play or character, more generally speaking, Guendouzi needs to remove the air of complacency and arrogance that creeps into his game and mannerisms at times. Guendouzi is a confident person and player. It is a part of what makes him so great. But sometimes it veers into a naive, obnoxious swagger, and it causes problems.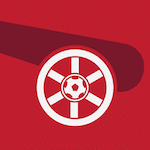 Want your voice heard? Join the Pain In The Arsenal team!
Write for us!
Off the pitch, Guendouzi has already come to a head with head coach Mikel Arteta. After a mid-season training camp in Dubai, Guendouzi was dropped from the matchday squad, Arteta explaining the decision afterwards as, "it was about the way we train, the way we play, the way we live." And on the pitch, it causes issues, too.
Guendouzi is often dispossessed as a result of overconfidence. He pushes the envelope at the wrong times. He tries to dribble past a defender in the wrong parts of the pitch, takes on a more difficult pass when it is the wrong option. Guendouzi's swagger is a part of what makes him such a tremendous prospect. You do not want to completely quash it. But it must be controlled, managed, directed. At times, it overpowers him, leads to lapses in concentration, focus and commitment. And that is problematic.