Why in the world would you sell Kieran Tierney?
Arsenal are reportedly ready to make a loss on Kieran Tierney after signing him only last summer. Why in the world would they do that? It makes the report difficult to believe.
While the football calendar entirely upside down at present, with early-June usually representing the end of one season and the gearing up towards the summer transfer window, a time when players can go on holiday and recover from the season that has been, but is currently filled with teams desperately preparing for the resumption of a topsy-turvy year, the transfer rumour mill never stops churning.
And while there are some reports that are more accurate and believable than others, in the modern, media-driven game in which outlets are desperate for content, that means there will be some utterly ridiculous suggestions.
More from Pain in the Arsenal
This week, one of the most outlandish Arsenal-related rumours that I have heard in some time surfaced. Per 90min, Leicester City are confident that they can sign left-back Kieran Tierney as a replacement for Ben Chilwell, who is the subject of intense interest from Chelsea and could be on his way out of the club.
Most incredibly, the report claims that Leicester were initially interested earlier this year and felt that they could sign Tierney for the £25 million that the Gunners paid to acquire him from Celtic last summer. Now, however, the report states that the Foxes believe Tierney will be available for £18 million and that Arsenal are 'ready to take a loss' on the man they signed with much anticipation as their long-term left-back following the decline and departure of Nacho Monreal.
Sometimes, it takes just an ounce of sensibility and awareness to read between the lines. This is one of those occasions. While Arsenal are not known for their brilliant navigation of the transfer window and have been known to mismanage deals, this would be extremely foolish, even for their low standards.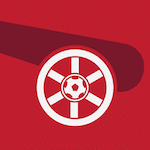 Want your voice heard? Join the Pain In The Arsenal team!
Write for us!
Not only did Tierney arrive only a year ago; his lack of impact in his first season had nothing to do with his standard of play and everything to do with two injuries, one which he arrived at the club with and other the dislocated shoulder he suffered in a freak accident against West Ham in December. It is bad luck. Now that Tierney is finally fit, why in the world would Arsenal sell him?
The Gunners are also extremely loyal to their players. They have given plenty of average players years to prove their worth, even after crippling injuries year after year. Suddenly, then, they have become ruthless and are willing to move on from a new signing within a year? It does not make any sense.
Next:
Arsenal: 3 things Kieran Tierney must improve
Tierney has not lived up to his £25 million price tag in his first season at the club. But that is not through any fault of his own. Moving on from him makes no sense whatsoever, which is precisely why this report is very difficult to believe indeed.