5 players who failed to meet expectations
Arsenal are three-quarters of the way through the season. With time to reflect on what has been, here are five players who failed to meet expectations.
The 2019/20 season has been the worst in Arsenal's Premier League history. They were regularly in the bottom half, have slipped a terrible 42 points behind leaders Liverpool, and are facing yet another year without Champions League qualification. And, given their disastrous run of results, performances and general trajectory, there are plenty of players who have failed to meet the expectations held for them prior to the season.
So, here are the top five players who failed to meet expectations.
5. Granit Xhaka
Oh, Granit Xhaka. Has another Arsenal player endured a more turbulent individual campaign than the Swiss international? It is certainly difficult to think of one. He started the season in limbo as the 'voice of the dressing room', then he was named the captain, then he proceeded to produce a slew of utterly disastrous performances, then he told the supporters to 'f*ck off' and was stripped of the captaincy, and now he is enjoying a rennaissance under Mikel Arteta.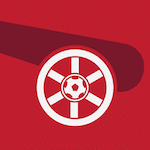 Want your voice heard? Join the Pain In The Arsenal team!
Write for us!
I actually inlcuded Xhaka in a list counting top five players to exceed expectations this season last week. And while I still stand by that assessment thanks to his resurrection in recent months, you cannot ignore the troubles he endured in the opening months of the season, on and off the pitch.
The captain calamity obviously steals the headlines, but what was arguably more concerning was his actual performance. All of his worst attributes came to the fore: he was slow, cumbersome, committed far too many fouls, suffered terrible ill-discipline, his passing fell off a cliff, he floundered under pressure from opponents. It was Xhaka at his worst, and while his recent form has been encouraging, that cannot be forgotten.