3 questions regarding Pierre-Emerick Aubameyang negotiations
Arsenal will be conducting discussions regarding the future of Pierre-Emerick Aubameyang. Here are three questions we have regarding the negotiations of a new contract extension.
Per L'Equipe, Arsenal have offered a new contract extension to Pierre-Emerick Aubameyang as they take the next step in negotiations with their star striker. Julien Laurens for ESPN since reported that the club has not handed Aubameyang an offer yet. Either way, the Gunners will conduct huge discussions regarding the future of their club captain, whose current deal expires next summer.
Here are three questions we have regarding those discussions and any potential offer.
3. How long is it for?
Should Arsenal offer an extension to Aubameyang, how long should it last? This is a striker who will turn 31 in the summer, relies on his speed and superb movement off the ball to get into dangerous scoring positions, and has played a lot of games over the past decade. How long can he last?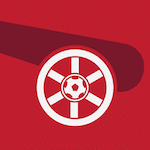 Want your voice heard? Join the Pain In The Arsenal team!
Write for us!
Equally, if Arsenal are to sign Aubameyang to a new extension, it is worth investing in him over a significant period of time. Adding a year to his current contract, for example, would only put the club in the same impossible position they are in now next summer. It only pushes the problem a year down the line and does not provide a solution.
Even if you believe that Arsenal would be best-served by offering Aubameyang a new contract, determining how long that contract should be is difficult. You do not want to sign him to a new five-year deal that means he is earning huge amounts at 35 and 36. Equally, signing him to a one or two-year deal makes little sense either. There is a balance to be found.