3 reasons to love permanent deal for Dani Ceballos
Real Madrid are reportedly set to listen to offers regarding a permanent deal for Dani Ceballos. Here are three reasons why Arsenal fans should love such a transfer.
Last summer, Arsenal signed Dani Ceballos on a year-loan deal as an inventive way to add another central midfielder to the squad after Aaron Ramsey departed on a free transfer that same window. Ceballos and Ramsey are very different players. The former is a not a direct replacement for the latter. But with Ramsey depleting the depth in midfield, the Gunners needed to add someone, and they had little money to do so.
Spin forward almost a year and they are now faced with another conundrum: do you sign Ceballos to a permanent deal? It is reported by the Daily Star that Real Madrid will listen to offers for the midfielder. If Arsenal were to pursue him on a permanent basis, would it be an advisable move?
Well, here are three reasons why it might be a transfer that fans should absolutely love.
3. He works hard and will improve
One of the main positives of having a player in the squad for a year before you then look to sign him is that you can determine what his character is. Is he a trouble-maker? Will he work hard? How does he fit in with the rest of the group and will be problematic or helpful? These are all factors that you cannot know until you insert the player into the squad. In essence, Arsenal have had a trial run with Ceballos.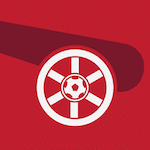 Want your voice heard? Join the Pain In The Arsenal team!
Write for us!
The Spaniard has displayed his character in the most wonderful ways. He has a terrific bond with the supporters, he is popular in the dressing room, he scraps for every loose ball on the pitch, an illustration of his, obdirate, never-say-die, fighting spirit, and he works hard behind closed doors.
When Mikel Arteta surprisingly ushered Ceballos straight back into the starting XI after several weeks completely out of the picture, he praised his compatriot's training. "He completely changed his behaviour and trained like an animal," Arteta told the BBC after a 4-0 win over Newcastle United. "I thought he was the best player on the pitch. Dani was ideal for this game in that game position today. The way he's been training he completely deserves a chance. I'm so glad with his performance." Ceballos is a worker, and you can never go wrong with investing in a worker.