3 unwanted players who stepped up to the call
In Arsenal's sensational performance against Manchester City, several players stepped up and delivered, including three formerly unwanted and overlooked options.
One of the most remarkable characteristics of the Mikel Arteta era at Arsenal has been the players that have played crucial roles under his management.
He has not leaned on the stars. Instead, it was those who have been previously shunned by managers, fans and pundits that have stepped into major roles and flourished. It is a testament to both Areta's superb coaching skill and the players' mentality to rid their mistakes and respond.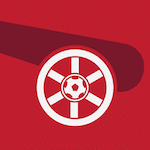 Want your voice heard? Join the Pain In The Arsenal team!
Write for us!
And so, after Arsenal's best performance under Arteta in Saturday's remarkable 2-0 victory over Manchester City in the FA Cup semi-final, here are three previously unwanted and overlooked players who stepped up to the plate and delivered excellent performances.
3. Ainsley Maitland-Niles
It was surprising to many to see Ainsley Maitland-Niles in the starting XI. However, as Arteta had hinted at in previous outings against Wolves and Liverpool when he brought Maitland-Niles off the bench with his team seeing out a lead, he trusted the 22-year-old in the wing-back role, especially when up against a winger who excels in one-on-ones.
Riyad Mahrez has been one of the most dangerous wide attackers in the Premier League this season. His primary threat comes from his dribbling ability, his agility and balance, explosive acceleration, and delicious delivery and finishing quality off his left foot.
Because of Mahrez's presence as the right-winger in the City attack, Arteta inserted Maitland-Niles at left wing-back, in place of either Kieran Tierney, who slid into centre-back and was also superb, or Bukayo Saka, the man of the moment since the restart. Maitland-Niles, who made his last Premier League start on January 18th, had a job to do.
He executed the role superbly. Mahrez beat him just once, and even then, Maitland-Niles forced a difficult angle on the shot such that Emiliano Martinez make a smart save at the near post. Otherwise, he entirely pocketed one of the best wingers in the Premier League. This was Maitland-Niles at his focused, concentrated, fully committed best, and it might just have saved his Arsenal career.