Arsenal must move fast to avoid Bukayo Saka tragedy
Bukayo Saka is yet to sign a new contract. With rumours linking Borussia Dortmund and Liverpool, Arsenal must move fast to avoid a tragedy.
Given the fact that Bukayo Saka is yet to put pen to paper regarding a new contract at Arsenal, it is no surprise that he has been linked with a move away from the club. For obvious reasons, attractive clubs for any young player such as Borussia Dortmund and Liverpool have been mentioned as potential landing spots.
Dortmund have shown on numerous occasions that they know how to handle talented youngsters. They've done so brilliantly most recently with Saka's fellow Englishman, Jadon Sancho. In my opinion, Dortmund possess an unparalleled ability to provide an avenue for young players to shine. Saka will be aware of that.
More from Pain in the Arsenal
However, while Dortmund nabbing Saka from north London would sting, if Jurgen Klopp managed to coerce him to Merseyside, it would be excruciating. On too many occasions, the Gunners have seen talented players walk away from the club to other top-six sides in the division. Saka would be the latest tragedy.
While none of the reports are concrete, and many are confident the youngster will sign a new deal and remain at the Emirates, that his contract expires in 2021 necessitates a potential exit. It would be foolish to dismiss any departure out of hand simply because Saka is an Arsenal boy.
When it comes to contract negotiations, Arsenal move at the speed of a tortoise on its back. If they continue this pattern going into the future, players like Saka will continue to slip through the cracks. Saka has one year left on his deal and, given the fact that he was only just promoted to the first team, his current salary is reflective of that. Reports state that he earns around £3,000 per week. Frankly, given his incredible contributions this season, he — and more notably his agent — would be foolish if they were not looking for a new and improved deal.
As a very conservative estimate, it is safe to say that a new contract to scare off Liverpool would surely award him with wages of at least ten times more than his current pay. Even in that respect, Saka would represent a steal.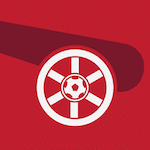 Want your voice heard? Join the Pain In The Arsenal team!
Write for us!
Of course, whether or not Saka stays at the club is not solely up to Arsenal. The club knows how valuable is and will offer him almost whatever he wants. Ultimately, this decision will come down to Saka.
One point in Arsenal's favour is Mikel Arteta. Saka has flourished under the new head coach and is seen as a crucial part of the project. He is an Academy graduate, and there is hope that loyalty will shine through, but it is the potential of Arteta's project that must fend off Dortmund and Liverpool.
Next:
Arsenal: 3 overlooked Bundesliga targets
In a nutshell, Arsenal need to get a move on. Saka is special and they cannot afford to lose him. It is time for the club to kick into gear and resemble a hare, not a tortoise.