Despite defensive issues, Sokratis should be nowhere near starting
Arsenal have looked unconvincing at centre-back in recent weeks, to say the least. Despite this, Sokratis should be nowhere near the starting XI.
Arsenal's defensive performances have left plenty to be desired in recent weeks. While they were resolute and defiant against Manchester City in the FA Cup semi-final, in the following two games, against two relegation stragglers in Aston Villa and Watford, they rarely looked comfortable.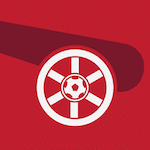 Want your voice heard? Join the Pain In The Arsenal team!
Write for us!
In fact, per FBREF, in only one of their last six games have the Gunners allowed an expected goals of less than 1.0, and that was against Villa in a drab 1-0 defeat. Most concerningly, against now-relegated Watford, they allowed 3.5 expected goals against and were extremely fortunate to concede two goals, which is already too many for a team wanting to compete at the sharp end of the Premier League.
More from Pain in the Arsenal
There are many reasons for this defensive insecurity, of course. But of all the shortcomings that the team currently suffers with, the performance level of the centre-backs is perhaps the most troublesome and undermining. Against Watford, Arteta moved to a back four with just two natural centre-backs, David Luiz and Rob Holding — Granit Xhaka started in midfield and sometimes slotted into left centre-back to form a back three. Neither looked very comfortable whatsoever.
This follows several poor displays from the centre-backs. Luiz was torrid against Manchester City immediately after lockdown, Shkodran Mustafi has been poor for several weeks and will now miss a decent period through injury, while Sead Kolasinac is disastrous and Rob Holding still doesn't look fully sharp and may be on his way out of the club. And yet, despite the mire at centre-back that Mikel Arteta has waded through, not once has he turned to Sokratis.
You could argue that Sokratis is the best natural defender in the squad. He is strong positionally, aggressive in the air and when tackling on the ground, and knows how to communicate to and organise a defence. Earlier this season, speaking to TalkSPORT, Martin Keown argued that Sokratis is 'Arsenal's best defender' and should be starting ahead of other options. That, though, is an extremely misguided opinion.
Whether Sokratis is or isn't 'Arsenal's best defender' does not really matter. Where he is unequivocally the worst is his distribution and play in possession. In this respect, he is atrocious. His touch is poor, he does not deal with pressure well, his passing is inaccurate and inconsistent, and he can easily be targetted by opposing teams as the individual to press. He does not remotely fit with Arteta's desire to play out from the back.
This week, football.london reported that Arteta has told Sokratis that he is not close to being a part of his plans at the club. That he has played just one minute since the restart and has started at centre-back just four times, all coming before February, proves the point. And with his weakness in possession and propensity to be pressed high up the pitch, Arteta is thoroughly justified to banish Sokratis from his set-up.
Next:
Arsenal Vs Watford: 5 things we learned
Many will bemoan Arsenal's poor defending of late, and rightly so. It is perhaps the most problematic aspect of the team's play at present. But Sokratis is not the solution to that, and Arteta knows it.