Emiliano Martinez deserves his long-awaited chance
Arsenal: For Alexandre Lacazette, "just as good" isn't good enough by Josh Sippie
With Bernd Leno out for the remainder of the season, Emiliano Martinez will get his chance to start for Arsenal. He has waited a long time, but it is more than deserved.
Emiliano Martinez has waited a long time to be the Arsenal number one. He arrived at the club in 2009 at just 16 years of age, though was immediately loaned out due to work permit issue. Including his youth career, he is the longest-serving member of the senior squad, a year ahead of Hector Bellerin.
During his 11 years at the club, he has had seven loan spells, all at different clubs. From Sheffield Wednesday to Getafe, he has played in League Two right up to the Premier League. Because of these loan spells, Martinez has only made 26 appearances for the Gunners in his career in all competitions. The 26th of those came on Saturday after Bernd Leno crumpled under a challenge by Neal Maupay.
More from Pain in the Arsenal
With Leno now expected to miss the rest of the season, Martinez will be handed the starting spot between the sticks. It has been a long-time coming. Martinez himself has spoken of his desire to to find first-team football, at the Emirates or elsewhere:
"Obviously I love Arsenal. But it's time for me to make it there or go somewhere else. I promised my dad I was going to make it and I will make it. My dream is to play for Arsenal, I've always said that and I believe I have everything that a keeper needs to play for Arsenal. When I signed my last contract for six years it was because I believed I had everything to be No.1. Why would I sign for six years if I wasn't going to have any games? If they don't trust me, then I will have to move away."
But don't think that Martinez is pleased to see Leno injured because it provides him with a chance to start for the team he is desperate to prove himself at. Speaking to the official club website after the Brighton defeat, Martinez said:
"In the goalkeepers' union, you don't want the other goalies to get injured because it can happen to anyone. We train every day together, we support each other, we're really close, we even have a WhatsApp group for just me, Bernd and Matt – it is devastating, to be honest. I wish him a speedy recovery and if he needs the rest of the season, me and Matt will try to do a good job in the Premier League and try to cover him as much possible."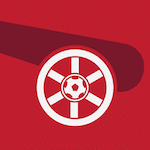 Want your voice heard? Join the Pain In The Arsenal team!
Write for us!
Martinez will likely play out the season as Mikel Arteta's number one. He may well start next season as the number one, too. Leno's injury looked nasty and with the expectation that next season will start shortly after this season finishes, there will be little time for the German to recover.
The Argentinian, then, has his chance to finally to make his mark at the club he loves. He moved across the world when he was just 16, hoping for a chance. He has waited patiently, worked immensely hard, played up and down the English pyramid and right across Europe. And now he gets his chance.
Next:
Arsenal Vs Brighton: 3 positives despite disastrous defeat
It is long-awaited and much-deserved. Let's hope he takes it.