How to solve the Mesut Ozil conundrum
Arsenal face quite the conundrum with the £350,000-per-week Mesut Ozil. With a year remaining on his contract, how might they solve the problem this summer?
How do you solve a problem like Mesut Ozil? That is the conundrum that faces Arsenal this summer, and it is one that does not have an ideal solution.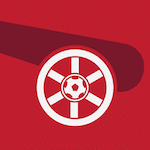 Want your voice heard? Join the Pain In The Arsenal team!
Write for us!
Whatever your beliefs on Ozil, his quality, and his value, one thing is clear: Arsenal need to replace him. Now, some may argue that he should still have a place in the starting XI, and based on the lack of creativity in his absence, there is some credence to that view. But even the most ardent and fervent of Ozil supporters will concede that he is not a part of the long-term project at the club.
More from Pain in the Arsenal
Mikel Arteta, the man who matters in all this, has gone one step further. Not only does he not believe that Ozil should not or is a part of his long-term plan; he does not believe that Ozil is the best player for the current team, either. Ozil has not played a single minute since the restart and has been conspicuously been dropped from the entire matchday squad in the past nine games.
When asked about whether Ozil will play another game for the Gunners by Sky Sports, Arteta was coy, to say the least:
"I don't know. He's training with the team and he's available for selection so we will make the decision on a daily basis."
Arteta was then asked to clarify whether that means Ozil will never play again:
"No because I have to select him and I have 24 players in this squad and at the moment he is not being selected but we will see what happens for the next game."
It is quite clear that Arteta does not want Ozil, in his current state, at the club. But with the German still sitting on a £350,000-per-week, can Arsenal actually offload him? As Ozil has indicated, he is quite happy remaining at the club and sitting on his wage. He will not lower that for a new team, so who would actually be willing and able to pay him?
No one, really. And it leaves the club having to likely subsidise an exit, either by loaning Ozil out and paying a portion of his wages, potentially as much as half, or by allowing him to leave on a free as Henrikh Mkhitaryan has done by buying out his contract — Ozil will not buy out his contract, but Arsenal could release him on a free transfer, forfeiting any potential fee.
Ultimately, if Arteta is not going to use Ozil, as seems likely, it is up to the club to squeeze as much value out of him as possible. Even if they loan him out and pay £175,000 per week to not have him in the squad, they will still save £9.1 million in wages across the season. If they release him for nothing, they would save over £18 million.
Next:
Arsenal Vs Watford: 5 things we learned
Ozil, then, is a leech on the club's already stretched resources. And while arguments can be made in favour of his immediate inclusion, he is not a part of the long-term project. For that reason, it is time for Arsenal to move on, any way possible.