Mikel Arteta not playing Arsene Wenger game with the board
Where Arsene Wenger protected the board and Arsenal's lack of spending, Mikel Arteta is playing a very different game. He has put the onus on the club. It is now up to them to respond.
During his more difficult periods, Arsene Wenger rarely thrust the responsibility onto the board and club. Even when Arsenal were entirely outspent by their Premier League rivals, Wenger often acted as a shield for those above him. He would say that he could spend if he wanted to or that he felt the squad did not need investment. Rarely did he complain about a lack of finances.
More from Pain in the Arsenal
It was an admirable but ultimately false approach. Wenger himself has since stated that he believes he did his best work in the post-Emirates era because of the lack of finances available to him. And it is not the approach that his now successor, Mikel Arteta, has taken.
After Arsenal's 2-1 win over Liverpool on Wednesday night, Arteta was asked about the rebuilding job that now faces him. Liverpool, under Jurgen Klopp, have mastered the very process that he now embarks on with the Gunners. While his team may have lost, they were utterly dominant, outshooting their hosts 24 to three.
In his post-match interview with Sky Sports, Arteta made it quite clear just how big the gap is between the two teams:
"It's a massive job. You only have to look at the difference between the two teams – it's enormous. The gap in many areas we can't improve it in two months."
More pertinently, though, was his response to being asked about the necessary finances to close that gap. When asked, he said:
"I don't know [if I will have the necessary finances]. It's a big concern. You can see how [Liverpool] build their squad and there is no magic, you need to improve the squad with quality, quality players. And we need a bigger squad to compete in this competition. That is the challenge."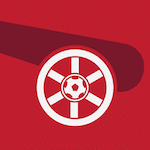 Want your voice heard? Join the Pain In The Arsenal team!
Write for us!
It is not the answer that Wenger would have given. And it very much puts the onus on the board and club to back Arteta, who is obviously concerned about the finances available to him in the summer transfer window, especially if his team miss out on European football, which is still a strong possibility.
Arteta has made quite the impression as Arsenal's new head coach. He has demanded a lot of himself, his players, and his coaches. And now he demands a lot of the club. He is calling on the club — and the Kroenkes specifically — to support him in the transfer market. Given the improvements he has made, he deserves such support.
Next:
Arsenal Vs Liverpool: 5 things we learned
Arsenal are typically hesitant to spend lavishly, and there is reason to believe in the club's self-sufficient model. However, in these crisis moments, with European football in doubt, special action is required. Arteta demands as much.