Mikel Arteta's 'stand still' warning not inaccurate
Mikel Arteta has starkly warned that Arsenal will fall behind if they 'stand still'. Sadly, the Gunners' new head coach's warning is not inaccurate.
Before Mikel Arteta arrived at Arsenal as the new head coach, he had a peek into what the club looked like. Hired later in December, that month he arrived at the Emirates and watched as his Manchester City side ripped through the Gunners, romping to a 3-0 victory after scoring three first-half goals. The affair was never even competitive.
As he has since discussed, he knew the club was in a mess then. He did not need any supporting evidence. So when he arrived, bedded himself into the running of the team, assessed the players at hand, and delved into the financial situation, which has worsened dramatically thanks to COVID-19, while the results may seem shocking, to Arteta, he was aware of the situation he was walking into.
More from Pain in the Arsenal
Despite this, however, the Spaniard, who has been accustomed to ruthlessly winning at City under Pep Guardiola, will not stand for the club standing still, as he declared this week. Speaking to reporters via Football.London, Arteta made it quite clear: Arsenal cannot stand still afford to fall further behind their rivals at the sharp end of the Premier League:
"We are trying to put a plan together to improve what we have. We haven't been able to achieve the goals we have wanted in the last three years and there is a reason behind it. If we stand still that gap will become bigger and bigger. I haven't come here to accept that. The challenge for us is to improve the players we already have and find ways to improve the squad in the right positions to give us the best possible chance to compete at that level. It's getting higher and higher every year."
It is a stark and clear warning. And, sadly for the prospects of the club, it is not an inaccurate one. As has been the case throughout the sport's history, the teams that spend the most are invariably the most competitive. Of course, that spending must be conducted smartly and effectively, but it is a rare occurrence that the best team is the one that avoids investing heavily.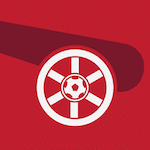 Want your voice heard? Join the Pain In The Arsenal team!
Write for us!
Arteta understands this. And he also states that he has not 'come here to accept this'. He will push the club hard to invest in his ideas, to fund his team, one that he believes is capable of first attaining Champions League football and then breaking into the elite echelon of the Premier League.
Arsenal have plenty of ground to make up already. Even if no other team in the top six invested, they would have to spend to close the gap. But both Manchester clubs will spend, Chelsea have already spent heavily, while Liverpool are starting with a massive headstart.
Next:
Arsenal Vs Manchester City: 5 key players to watch
Like it or not, if Arsenal stand still, as Arteta says, they will continue to lose ground on their rivals. Somehow, they have to find a way to spend. And without Champions League football, it seems as though that is very unlikely indeed.