Nicolas Pepe Vs. Wilfried Zaha debate lacks context
Unai Emery has again incited the debate between Arsenal record signing Nicolas Pepe and Crystal Palace winger, Wilfried Zaha. The debate, however, lacks sufficient context to draw a meaningful conclusion.
Last summer, Arsenal spent a club-record £72 million on winger Nicolas Pepe. It was hoped that he could provide the offensive creativity and match-winning ability that Henrikh Mkhitaryan and Alex Iwobi had failed to produce in the previous season. He was not the man who the manager wanted.
Unai Emery, instead, wanted Crystal Palace winger, Wilfried Zaha, another match-winning winger who can dribble past defenders, create chances, and score goals. This weekend, he once again explained the difference between the two players. In an extensive interview with Sid Lowe and The Guardian, Emery said:
More from Pain in the Arsenal
"We signed [Nicolas] Pepe. He's a good player but we didn't know his character and he needs time, patience. I favoured someone who knew the league and wouldn't need to adapt. [Wilfried] Zaha won games on his own: Tottenham, Manchester City, us. Incredible performances. I told them: 'This is the player I know and want.' I met Zaha and he wanted to come. The club decided Pépé was one for the future. I said: 'Yes, but we need to win now and this lad wins games.' He beat us on his own."
Arsenal, in fact, made two offers for Zaha, the latter of which was worth £60 million. Palace, however, wanted £80 million, and they were unwilling to drop that price by even an inch. In the end, the Gunners 'settled' for Pepe, who they believed was worth more than Zaha. The pair will be inextricably linked and inexorably compared forevermore as a result.
The debate has raged on throughout this season, and was ignited with Emery's recent comments. However, while neither has had a particularly great campaign, the context to draw meaningful conclusions is simply not there.
In 1,591 Premier League minutes, Pepe has four goals and six assists. Zaha, in almost 1,000 more minutes, has three goals and three assists. It seems as though Pepe has entirely outperformed the man that Emery wanted.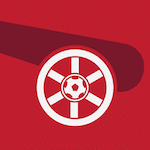 Want your voice heard? Join the Pain In The Arsenal team!
Write for us!
However, Zaha is playing in a team that has scored 26 on the season. Only two teams have scored fewer, and that is by only one goal. He is thrust into awful situations, tasked with winning matches on his own. He has very little help from those around him. The team is defensive, leaning on his dribbling ability to instigate counter-attacks from deep. He frequently receives the ball with two or three defenders around him and opponents have not other players to worry about meaning they can shift their attention towards him.
Similarly, though, Pepe was extremely subdued under Emery. Like Zaha, he was thrust into disadvantageous situations time and again. He was isolated, shunted to the right-wing with little support, and tasked with providing the sole attacking inspiration for the team.
Next:
Arsenal: 3 lessons Mikel Arteta can learn from Unai Emery tirade
Put simply, the debate of which would be the better signing is a futile one at present. There simply has not been the sample size or the context to provide proper analysis.