So how much is Dani Ceballos worth now?
Dani Ceballos produced yet another excellent display in Arsenal's 1-1 draw with Leicester City. With a decision about his future looming, just how much is he now worth?
Rewind just two weeks and if you had to ask most Arsenal fans whether they would like to see Dani Ceballos return next season, the majority would have likely said 'no'. Ceballos had great natural ability, but his performances were inconsistent and he missed a large portion of the season through injury.
However, in the past two weeks, he has proven not only that he can replicate the high level we saw earlier in the season, but that he can maintain it for several matches in succession. Ceballos has been Arsenal's best player in recent outings, including the 4-0 win over Norwich City and Tuesday's 1-1 draw with Leicester City.
More from Pain in the Arsenal
Mikel Arteta has been impressed with his midfielder's response. Ceballos had struggled for form coming out of lockdown, performing poorly against Manchester City and Brighton. However, committed as ever, he has worked on his game, knuckled down, and proven that he can handle the pace and intensity of the Premier League.
Speaking after Tuesday's draw with Leicester, Arteta expressed his happiness with the Spaniard:
"He was superb again <…> Defensively, Dani has made a big step forward with the way he is pressing, the amount of interceptions that he is putting in and he is enjoying it <…> I am really happy with him, I think it is something that the club has to go a little bit further with Real Madrid on. At the moment he is playing very well, I am really happy with him and he is a big talent."
Arteta would like to keep Ceballos next season, whether that be on a permanent deal or as an extension of his loan. Ceballos had stated that his intention was always to return to Real Madrid and fight for his place, but with Zinedine Zidane wanting little to do with him and a place in the Spain squad on the line ahead of the 2021 European Championships, he could be convinced to move to the Emirates, where he will seemingly play almost every game.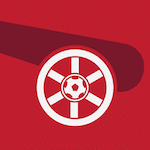 Want your voice heard? Join the Pain In The Arsenal team!
Write for us!
As such, the question surrounding his future turns to one of worth. Arsenal are cash-strapped, and will only be more so should they fail to qualify for the Champions League as looks increasingly likely. How much can they actually afford, especially for a player who has only performed well in a handful of games all season? And how much should they be willing to afford?
Two weeks ago, anything more than £20 million seemed like a steep price to pay for an inconsistent and slow midfielder. After his more recent performances, double that is not totally out of the realms of sensibility.
Next:
Arsenal Vs Leicester City: 5 things we learned
In one form or another, Arteta would like Ceballos back. And based on his potential, there is more than justified reason for such a belief. The problem, though, as ever, is cost. How much is Ceballos actually worth? And right now, that question is impossible to answer.