The Mesut Ozil spanner in Pierre-Emerick Aubameyang decision
This summer, Arsenal have to make a decision regarding the future of Pierre-Emerick Aubameyang. Mesut Ozil and what transpired when he was in the same situation throws a rather large spanner in negotiations.
A little over two years ago, Arsenal had a Mesut Ozil-shaped problem to solve. The German was playing some of his best football, was finally proving that a team could be built around him, but also had just six months remaining on his contract and was threatening to leave the club for nothing at the end of the season.
The Gunners knew they could not let him walk out of the door. But Ozil also knew this, and he made use of this fact at the negotiating table, bargaining a £350,000-per-week contract that almost entirely broke the club's wage structure.
More from Pain in the Arsenal
At the time, it seemed like the smart play. Ozil was playing superbly and Arsenal would likely have to spend that in wages and transfer fees to replace him anyway. However, since then, it has become quite clear that it was an error in judgement. Ozil's effort immediately declined, his production cratered, and now the club is stuck with a marry senior player who they do not want but cannot sell.
The Ozil contract also now throws a spanner in the works of future contract negotiations, like the looming decision regarding the future of Pierre-Emerick Aubameyang.
As Paul Merson stated for Sky Sports, Aubameyang will be looking to match Ozil's contract:
"It would be a major disaster for Arsenal if they lost Aubameyang, however, the decision will be weighed up and at least it will be the club's decision as to what they do. Do they give him £300,000-a-week? I've always said they will have a problem until Mesut Ozil leaves the club. Every day he's there, every other top player will want what he's on. It's a huge problem and not a new one."
Merson continues: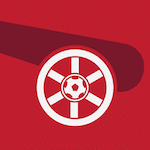 Want your voice heard? Join the Pain In The Arsenal team!
Write for us!
"If they want to keep Aubameyang they will have to pay him big money, but Arsenal may look at it and think if we give him £300,000-a-week for the next two or three years, is he going to be the same player? He's nearly 31 and by the time he's 34 he's not going to be the same player. I don't care who you are, at 34 you are not the same player."
It is a sound argument, oddly for Merson, and it helps explain the difficulty of the decision that Arsenal must make. As Merson outlines, it would be disastrous for the club to lose Aubameyang, their top goalscorer and one of the premier centre-forwards in world football. And yet, it might be even more catastrophic to sign him to a bumper extension that cripples the finances in the coming years.
Next:
Arsenal Reloaded: 3 players who need to get back to best
Ultimately, the Gunners are between a rock and a hard place and whatever they do will be heavily scrutinised. But as they look to make a decision on Aubameyang's future, I am sure they were hoping Ozil and his contract were not in the equation.