Top 3 positions of need this summer
Arsenal have lots of work to do in their attempts to rebuild their squad for Mikel Arteta. With that in mind, here are their top three positions of need that they should look to address this summer.
Mikel Arteta has made progress as Arsenal head coach. He has instilled a greater tactical definition, provided hope in the post-Unai Emery era, and has injected a positive feeling around the club that the risk to hire him in his first managerial role might just pay off. But now it is time for the club to support him and provide him with a squad that is capable of challenging for the top four and more.
So, here are the Gunners' top three positions of need.
3. Left-Wing
Pierre-Emerick Aubameyang has been the Gunners' nominal left-winger this season. A natural centre-forward, the club captain has adapted to the role nicely, showing humility, an excellent attitude, while maintaining his goalscoring impact on the pitch — he has 17 Premier League goals on the season, just two behind leader Jamie Vardy. Losing him would be disastrous.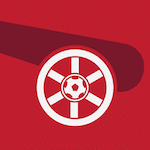 Want your voice heard? Join the Pain In The Arsenal team!
Write for us!
And yet, it might be the right thing to do. Aubameyang will turn 31 this summer. He will have just one year remaining on his contract. Arsenal will need to replace him soon, and if they want to raise any funds to do so without agreeing to a new huge contract, which can be crippling, especially on the wrong side of 30, they will have to do so this summer.
If Aubameyang was to leave, the money from his sale would need to be invested in a new left-winger. Arsenal are dependent on him to score goals and only have Bukayo Saka and Gabriel Martinelli as potential replacements at this stage. Aubameyang might stay and the problem can be kicked down the road somewhat, but if a sale is conducted, his replacement is a huge priority.