Why Christian Pulisic is the danger man
Arsenal face Chelsea in the FA Cup Final on Saturday night. The danger man to stop is Christian Pulisic, who has been electric for the Blues in recent weeks.
Chelsea ended the Premier League season in fourth position. While they dropped clanging performances against West Ham United and Sheffield United to put their Champions League status in doubt, for the most part, they have looked like a well-oiled and dangerous team, especially offensively.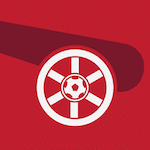 Want your voice heard? Join the Pain In The Arsenal team!
They ended the season with 69 goals scored, the third-most in the league. They scored in every game since the restart bar one and scored at least two in all bar two games. Even the best defensive teams have struggled to contain their attacking potency this season. Up against Arsenal's infamously flimsy backline in Saturday's FA Cup final, trouble is on the horizon. And there is one man who the Gunners must be especially aware of.
More from Pain in the Arsenal
Shockingly for the history of Americans in the Premier League, Christian Pulisic has established himself as one of the most dangerous wide attackers in the division throughout his first season at Stamford Bridge. And while his early form produced positive underlying statistics, since the restart, he has taken his game to a new level, so much so that Frank Lampard has since recognised the true value of the left-winger.
On the season, Pulisic has 12 goals and seven assists. However, four goals and two assists have come since the restart. He now has four goals and two assists in his last 10 games. On top of those numbers, he won a penalty and freekick in a 3-2 loss to West Ham and then won another penalty in a 3-0 win over Watford three days later. Willian converted all three.
In recent matches, Pulisic's speed, agility, and dribbling ability have been clear for all to see. He entirely changed the game in a 5-3 loss to Liverpool, scoring and assisting in just 32 second-half minutes. The assist was a brilliant piece of traditional wing play, picking up the ball in the wide channel, skipping past several challenges as he scythed into the penalty area, before teeing up Tammy Abraham for a simple tap-in.
For Arsenal, containing Pulisic's one-on-one ability will be vital. He has been compared to Eden Hazard, the former mazy dribbler from off Chelsea's left flank. The comparison is a little ambitious at this early stage, but there are clear similarities. And Arsenal have experienced the game-wrecking ability of Hazard before. In fact, it was only a crucial final to end last season that Hazard ripped them to shreds.
Should Arteta use a back three with Rob Holding on the right side of the trio, as is expected, Pulisic could have a field day. He revels in the space between the centre-back and wing-back and he will slide past Holding with consummate ease if he can isolate the English defender, who is far from the quickest, especially over shorter distances.
Next:
Arsenal Vs Chelsea: 5 key players to watch
If Arsenal can hang onto Pulisic's coattails and limit his effectiveness in the final third, they will have a good chance of winning the match. If Pulisic is allowed to run riot, however, it could be a very long 90 minutes indeed.