3 players to succeed Pierre-Emerick Aubameyang as captain
Pierre-Emerick Aubameyang could leave Arsenal this summer. If that transpires, here are three candidates to replace him as club captain.
Pierre-Emerick Aubameyang replaced Granit Xhaka as Arsenal's club captain earlier this season. He has served the role superbly in that time, putting to bed any questions regarding his character that he might have arrived at the club with. Leading by communication and example, he has worked hard in training, humbly adapted to a position he does not want to play, and has led the young attacking players brilliantly. However, with his contract coming to an end, it is not beyond the realms of possibility that Aubameyang could leave in the summer.
If that is the case, Arsenal will need to find a new club captain. So, in that eventuality, here are the top three candidates.
3. David Luiz
"He is a player that has won more trophies than anybody else in that dressing room. We have to use that in a very powerful way. I wanted him to step up, I wanted him to put all his qualities – his personality and his experience – towards the team and he made a big step forward. I am very, very pleased with him."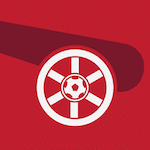 Want your voice heard? Join the Pain In The Arsenal team!
Write for us!
This is what Mikel Arteta said about centre-back David Luiz earlier this season. He may only be in his first season at the club and has an uncertain future as a starter upon the return of William Saliba in the summer and anticipated further spending at his position, but Luiz's character and influence is undeniable.
He would be a short-term captain, likely to leave at the end of next season when his contract expires. But he is a force of nature in the dressing room, a character in training, and a clear leader and strong communicator on the pitch. Even with the flaws in his performance and the short-term outlook, he is the type of man who be ideal to be the club captain.