3 players who are now underrated
Arsenal fans are notoriously fickle. Some players have come into serious criticism this season, so much so that they are now underrated. As a result, here are three players that are largely overlooked by large portions of the fanbase.
Everyone is entitled to their opinion. But that does not mean that every opinion is equal. I am not as qualified to comment on the current COVID-19 pandemic as a doctor would be who would not be as qualified to comment as the chief medical officer. You get my gist.
Arsenal supporters are full of opinions. It is football, after all. Everyone is entitled to their opinion, of course, but that does not mean that everyone is right. And this season, there has been a growing criticism for certain players in the squad, so much so that they now seem to be underrated by large portions of the fanbase.
So, here are three players in the current squad that are now underrated.
3. Hector Bellerin
Hector Bellerin has not been fully fit since the opening period of the 2018/19 season. During Unai Emery's first few months as head coach, Bellerin was superb. He looked back to his sharpest, bounding up and down the right flank opposite of Sead Kolasinac on the left flank. He provided five assists across the first half of the season. This was the Spaniard finally breaking free of his niggling injuries.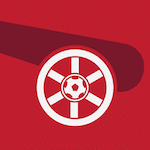 Want your voice heard? Join the Pain In The Arsenal team!
Write for us!
Then he tore his ACL. Bellerin missed the second half of the 2018/19 season and did not return this year until December. When he did, he rarely looked comfortable, playing just three Premier League games. He eventually pulled his hamstring and missed another two months. Then when he returned for a second spell, he struggled for fitness once again but played through a tight groin.
His underwhelming performances have led some to suggest that Arsenal should invest in a replacement this summer. But giving Bellerin just six starts in all competitions to shake off a year-long absence that included hamstring and ACL injuries is utterly unfair. It can take months for players to recover their true sharpness, especially when returning from such major injuries. Bellerin needs time and patience, because the last time we saw him fully fit, he was excellent.