3 players who can make statement
Arsenal host Liverpool on Wednesday night with nothing to lose. Here are three players who can make a statement with a good performance.
Liverpool are the Premier League champions. They are on their way to amassing more points than any other team in history and are very much in the conversation for the greatest Premier League teams of all time. When Arsenal host the Reds on Wednesday night, it represents an almighty test for a team that is a long way from the standard that Liverpool have set throughout the season.
And so, here are three players who have the chance to make a statement with a good performance against Liverpool.
3. Kieran Tierney
Trent Alexander-Arnold and Andy Robertson comprise the best full-back pair in world football. You could make a strong argument that they are the best and second-best players at right or left-back in the Premier League and beyond. They are the gold standard at the position, one that Kieran Tierney is now looking to reach.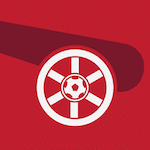 Want your voice heard? Join the Pain In The Arsenal team!
Write for us!
When he arrived in north London last summer, there was tentative hope that Tierney could rival his Scottish teammate as the best left-back in the Premier League. Injuries have scuppered Tierney's ability to prove his true ability, but in recent weeks, his performances certainly suggest that he is capable of maintaining an extremely high standard.
Playing in a left wing-back role, Tierney has been superb. His delivery into the penalty area is sumptuous, he is calm and composed in possession, rarely beaten defensively, and brings a much-needed aggression and bite to a normally soft team. Now he will face the right-back in the world. Can he compete?