The Mikel Arteta balance test
Mikel Arteta has focused intensely on making Arsenal a more balanced team. On Saturday, that will be put to the test against the brilliant counter-attacking Wolves.
For many seasons, Arsenal have been a painfully unbalanced team. Filled with attacking players, creative midfielders, and a team that likes to dominate possession and dictate play, they have always suffered from a painful vulnerability against the counter-attack. Upon his arrival at the club, then, Mikel Arteta made it his mission to provide balance and structure to the system.
This came in different ways. The central midfielders would start from deeper positions, not finding themselves caught ahead of play and out of position. One of the full-backs, usually the right-back, tucked in and played the role in a more conservative manner. The attacking players had to press high up the pitch and disrupt the opposition's supply lines from deep.
More from Pain in the Arsenal
All these changes have helped Arsenal become more secure against the counter-attack. They are still far from perfect, and given the limited ability of the players that Arteta is working with, there is only so much that he himself can change, but improvements have been made.
After the 1-0 win over West Ham United just before lockdown, a win that was relatively fortunate as the Hammers engineered several excellent counter-attacking opportunities, in his post-match press conference, Arteta made reference to the greater execution that his team must show to limit such openings:
"We had moments, obviously in the first half when teams are so compact and defend with that deep block – we gave a lot of simple balls away in dangerous areas, where we allowed the opposition to generate transition moments which they are good at."
Finding this balance has been a key tenet of his managerial tenure thus far, and on Saturday, the work he has put in on the training ground will be tested against one of the best proponents of the counter-attack in the Premier League: Wolves. In his pre-match press conference on Thursday, Arteta touched on their counter-attacking prowess:
"They're a team who try to counter-attack and when they are stable in the final third against the opponent, they have the players to hurt you."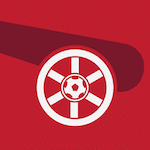 Want your voice heard? Join the Pain In The Arsenal team!
Write for us!
Wolves are well-structured defensively, they work hard off the ball to close spaces and remain disciplined in deeper areas of the pitch, before then exploding forward with frightening speed and precision. Raul Jimenez is an excellent focal point. He holds up long balls brilliantly and brings others into play. Adama Traore and Diogo Jota are sensational runners. Extremely quick, capable of beating defenders with ease, and threatening in space, they carry Wolves up the pitch at speed.
It is a system that they have mastered in recent seasons. If Arsenal are not compact when they have the ball, recognising the imminent danger should they misplace a pass or suffer a turnover, Wolves need no invitation to make them pay. This is what they excel at and they have beaten the very best teams in the league by doing it.
Next:
Arsenal Vs Wolves: 5 key players to watch
Arteta's focus on finding balance has improved the Arsenal team no end. They are a significantly more cohesive and connected unit than before he arrived. But his work will be put to an almighty test on Saturday.