3 reasons to execute youth experiment next season
Arsenal have a wonderful crop of young players coming into the senior squad. Here are three reasons to accelerate the experiment and thrust them into the starting XI as soon as next season.
Despite being a club known for their development of young players through an excellent academy, Arsenal might have the best crop of young players they have had in recent history. At almost every position across the pitch, they have prospects breaking into the senior squad who look ready to challenge for a starting role in the squad.
This has led many to suggest that the club should hand the team over to the young prospects and simply see what happens. Here are three reasons why Arsenal should not just commit to the youth experiment, but they should accelerate the process into next season.
3. They are ready
Thrusting young players into the first team does not work if the young players aren't very good. The whole strategy depends on them being capable of playing more regularly. If they aren't, they shouldn't play. It is that simple. Thankfully, Arsenal's youngsters have repeatedly proved that they are ready for the step up.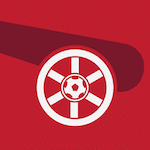 Want your voice heard? Join the Pain In The Arsenal team!
Write for us!
Bukayo Saka has been one of the best performers since the turn of the year, irrespective of age and position. Gabriel Martinelli has scored whenever he has played, including in the Premier League. Matteo Guendouzi has dominated Premier League matches at a level that no other player in the squad has. Eddie Nketiah scored when playing in Alexandre Lacazette's stead.
Wherever you look, Arsenal have young players that have proven that they are ready to take on a larger role. And as the old adage goes, if you are good enough, you are old enough. Arsenal's young talent is good enough. It is time that they played.