3 ways Mikel Arteta is impressing everyone during COVID-19
Mikel Arteta is four months into his reign as Arsenal head coach. Here are three ways that he is impressing everyone during the COVID-19 crisis.
The COVID-19 outbreak has impacted the world in unimaginable ways. And Arsenal, despite being an extremely wealthy football club with a billionaire owner, have also been affected, on and off the pitch. They have not played a match in more than a month, and likely won't for another month, and they counted the cost with no revenue throughout the period and the choice to not furlough staff. These decisions did come easily, but through it all, one man stood tall.
Here are three ways Mikel Arteta has impressed everyone during the coronavirus crisis.
3. He leads by example
The Arsenal squad became the first in the Premier League to agree to a pay cut. After extensive talks, the players agreed on a 12.5% pay decrease for the rest of the year. The money will be reimbursed in full should the team secure qualification for the Champions League and the club will repay 7.5% if Europa League qualification is achieved.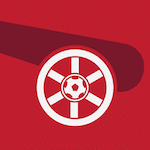 Want your voice heard? Join the Pain In The Arsenal team!
Write for us!
At the forefront of this agreement was Arteta, not only in leading discussions between the players and club, but also in action. Arteta agreed to this pay cut first, as well as his coaching staff and the leading executives at the club, the majority of which are paid less than Arsenal's leading stars.
Arteta was not hypocritical. He did not demand that his players do one thing and then do another himself. He showed integrity, honesty, character. He is a leader, someone who players believe in, trust, follow. These are important qualities for any manager, and Arteta has proven he has them in recent weeks.