4 crucial non-Pierre-Emerick Aubameyang contract decisions
Arsenal face a crucial contract decision with Pierre-Emerick Aubameyang. But he is not the only one. Here are four other players that massive decisions on must be made in the future.
As has been widely reported, Arsenal have a huge decision to make regarding the future of Pierre-Emerick Aubameyang. With a year left on his contract and the chance to sell, the Gunners must either keep him at the risk of losing him for nothing should they not secure a new deal or cash in. Either way, it is a massive decision. But Aubameyang is not the only player who faces a major contract choice.
Here are four other players that Arsenal must make contract decisions on in the near future.
4. Eddie Nketiah
While Aubameyang has just one year remaining on his contract, Arsenal got themselves in this tangle through a lack of foresight in the first place. Last summer, they should have sought to tie Aubameyang to a long-term deal or sell him for the maximum. Due to their frivolous nature and infamous hesitance and dallying, they did not. And now they will pay the price.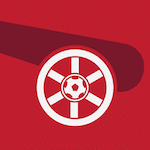 Want your voice heard? Join the Pain In The Arsenal team!
Write for us!
Eddie Nketiah's contract has two years to run. The striker returned from his loan spell at Leeds, scored three goals in five starts, and briefly supplanted Alexandre Lacazette as the starting centre-forward. He will turn 21 in late-May and is viewed by many as a potential long-term starter at the club.
Realistically, Nketiah will not want to leave Arsenal. He has a terrific connection with the club and supporters. But the Gunners should still protect themselves and lock down his long-term future now. There is no need for them to let his contract run into its final two years, and yet that is what they are in danger of doing once more.