A decision must be made on Matteo Guendouzi
Swirling rumours suggest that Arsenal could sell Matteo Guendouzi this summer. Whatever Mikel Arteta's feelings on the matter are, a decision must be made.
It has been quite the week for Matteo Guendouzi. The Arsenal midfielder is known for his spiky, abrasive, sometimes arrogant character. And if reports are to be believed, that side of his game has again come to the fore.
In last weekend's defeat to Brighton, Guendouzi put Neal Maupay in a chokehold after the final whistle after he allegedly berated the Brighton players throughout normal time, including bragging about how much he is paid in comparison to his opponents. Guendouzi avoided any FA punishment, but Mikel Arteta dropped him from the matchday squad entirely from Thursday's trip to Southampton.
More from Pain in the Arsenal
Speaking in his post-match press conference after the victory, Arteta stated that his discussions with Guendouzi would remain private, but provided a hint at the brewing problems behind the scenes by calling for players to be committed to the team:
"As I said in the press conference [on Thursday night], whatever internal issues we have we will deal with them privately and I am never going to make any of that public. All the players that are here, I am counting on them. If they want on the boat, they are more than welcome and that's always my mindset. I am here to help all of them, to improve individually and collectively and that is my job."
Following this, ESPN reported that Guendouzi and Arteta had 'crunch talks' regarding his role in the team and future at the club. Some had suggested that Arsenal were considering selling Guendouzi, but the report claims that the talks were positive as Arteta reiterated his faith in Guendouzi.
The Frenchman, though, is eager to gain more regular playing time. He is supremely confident, full of self-belief. He feels that he is a star and he should be used as such, starting every game in the heart of the Arsenal midfield. Arteta, though, is a stringent, tactically detailed coach. Guendouzi's high-energy, hair-raising style needs curtailing.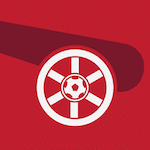 Want your voice heard? Join the Pain In The Arsenal team!
Write for us!
There is also the looming 2021 European Championships. Guendouzi is on the cusp of the French national team having made the senior squad for the first time late last year. He is keen to earn a role for himself, and to do that, he must be playing regularly. And amidst all of this is his contract. Guendouzi has only two years remaining on his current deal.
As Arsenal have experienced in the past, Guendouzi holds the power. If he does indeed want to leave, he can engineer an exit by refusing to sign a new deal. In this instance, the Gunners would be wise to sell while they can still get decent value for him. Allow his contract to run down to one year remaining and selling for a high fee becomes very difficult.
Next:
Arsenal Vs Sheffield United: 5 key players to watch
What comes of Guendouzi and his future in north London, no one knows. There are obvious issues between him and Arteta. His attitude is also troublesome, while his contract is a looming conundrum, too. But whatever may come of his future, a decision must be made. And it must be made now.