Arsenal Vs Sheffield United: Winning begets winning
On Sunday, Arsenal face Sheffield United in the quarter-final of the FA Cup. It is a competition they should take seriously. As Mikel Arteta has previously experienced, winning begets winning.
Jose Mourinho used to always prioritise the cup competitions early in his many tenures. He frequently won the League Cup in England upon his appointment at a new team. He believed, rightly, that winning trophies is important, not just to win that specific competition but because of the impact it then has on the rest of the team. In his eyes, winning begets winning, and winning smaller trophies leads to teams winning bigger trophies later on.
This phenomenon can be seen in reverse, too. Take Mauricio Pochettino's era at Spurs. A brilliant team with some brilliant performances. But they never won a trophy, and with every passing year that they failed, it became harder and harder to overcome.
More from Pain in the Arsenal
Mikel Arteta, of course, has already experienced this. When a player at Arsenal, he arrived in the latter years of a near-decade trophy drought under Arsene Wenger. Now the head coach of the club and embarking on his managerial journey, he is looking to instil his own winning culture. And in this year's FA Cup, he has the exact opportunity to do so.
In his pre-match press conference ahead of Sunday's quarter-final against Sheffield United, Arteta was asked about the impact of that first FA Cup victory under Wenger in 2014:
"It was 10 years since we had won anything else and Arsene [as well]. We could see that it was the year we could have the opportunity to win it. We all were up for it. We had belief and we wanted to go and create something special again. I think that was the platform to build what we did again in the next few years."
That team went on to win the FA Cup the very next year. They won it again two years later. Three trophies in four years, and it started from breaking the trophy duck.
The 'platform' that Arteta mentioned is precisely what he is now trying to build. And he says that he and his players are very excited for the final stretches of the cup campaign:
"We are very excited. It's a competition that is very linked to this football club, that has won it more times than anyone else in this country. The players are excited. Obviously having the chance to go to Wembley, even if it's empty, it's such a special occasion. So we'll try hard but we're facing a difficult opponent for sure. But the boys are excited about it."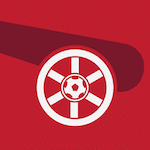 Want your voice heard? Join the Pain In The Arsenal team!
Write for us!
Arsenal's hopes in the Premier League have faded since the league's restart. Two losses to recommence their campaign have dealt a serious blow to their Champions League aspirations. And so, while they can still produce a late run and perhaps sneak into fifth position, it is much more likely that the FA Cup now features the most meaningful matches of the season.
Of course, Arteta's project is dependent on securing Champions League football. Whether that be this season or next, the team will never be able to compete without it. But that does not mean that other cup competitions should merely fall by the wayside. They matter and Arsenal should be trying to win them.
Next:
Arsenal Vs Sheffield United: 5 key players to watch
Arteta has spoken at length about his desire to change the culture at the club. One of the best ways to do that is to win. And in this year's FA Cup, and he and the team have the ideal chance to do precisely that.