Arsenal Vs Brighton: Champions League demands perfection
Mikel Arteta says that he and the Arsenal team are taking things game by game. As they look to rescue Champions League qualification, perfection is required.
After Arsenal's defeat to Manchester City on Wednesday night, some have suggested that their slender hopes of qualifying for next season's Champions League are over before they ever began. For some, points from the trip to City were necessary as the Gunners looked to take advantage of their game in hand.
Of course, they failed, losing 3-0 in predictably unimpressive fashion. However, while Arsenal's season has largely been disastrous, the worst since Arsene Wenger took over and even long before then, they are still not out of the Champions League race, however ridiculous that may sound.
More from Pain in the Arsenal
Mikel Arteta was asked about his team's prospects during the final nine-game dash to the line in his pre-match press conference. As ever, he simply said that he and his players will take it one match at a time:
"I said before that we started after the virus from a position that we have a lot of teams in front of us. We have to go game by game. Last night is over and we have to learn from what happened <…> From now on, game by game, it's still the same ambition and that's to win the next game. That's it. A lot of things are happening between them. Let's see what happens."
That next match leads Arteta to Brighton, a game that he will expect to win. It is one that he must win if Champions League football really is within reach.
As of writing, which is before Manchester United's match against Spurs on Friday night, Arsenal sit five points and four places behind United, who currently occupy fifth position and the final Champions League spot if City's ban is upheld. It is not an easy gap to close, especially considering the number of teams they must jump over.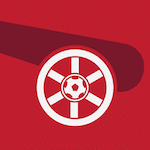 Want your voice heard? Join the Pain In The Arsenal team!
Write for us!
Arsenal do still have crucial matches against Spurs and Wolves. They must win both if they have a chance to leapfrog either. They must also face Liverpool and Leicester City, two of the top three. Realistically, they must win one of those two matches to keep pace at the sharp end of the league.
Where the team can make hay is against the lesser teams, of which Brighton are one. Arsenal will need to be near-perfect against these teams. They face five of the bottom seven teams over the next nine matches. They must win every single one to close the gap on their rivals, starting on Saturday.
Next:
Arsenal Vs Brighton: 5 key players to watch
As Arteta rightly protests, it is one game at a time for the Gunners. They have a lot of ground to make up and a very small margin of error as a result. Perfection, then, is required, and Arteta knows it.