At that price, Pierre-Emerick Aubameyang can leave for nothing
Pierre-Emerick Aubameyang is reportedly demanding at least a three-year deal worth £250,000-per-week. At that price, Arsenal should let him leave for nothing next summer.
Arsenal have a massive decision to make regarding the future of Pierre-Emerick Aubameyang. The top goalscorer, the best and most important player, the club captain, and the inspiration of the team ever since he arrived two-and-a-half years ago. On the pitch and in the dressing room, everything points one way: you do not let him leave.
But modern football has changed. Teams are smarter than ever. Personnel decisions are made in boardrooms. The finances must be analysed and the short and long-term economic value of every move is considered. In this pantheon, the Aubameyang decision becomes a lot more complicated.
More from Pain in the Arsenal
This is a 31-year-old who is entering the final year of his contract. He holds all the power at the negotiating table, he is in the dominant position, and Arsenal have shelled out big bucks in desperation to keep their stars before. And he knows all this.
As a result, Aubameyang can reasonably ask for whatever wage and contract length that he wants and, if they want to keep him, Arsenal have no choice but to accept. They are at his request.
On Friday, James Olley of ESPN reported that Aubameyang is demanding at least a three-year deal worth £250,000 per week. It is not explicitly stated whether this would be a three-year extension on his current deal or in replacement of the final year he still has remaining, which is significant. It would take the three years from his age 31 to age 34 seasons to his age 32 to age 35 seasons.
Nevertheless, these demands, which are entirely fair given his prolific goalscoring and the dependence of the team on him, prove what Arsenal should do in this situation: move on from the centre-forward and look to rebuild in his wake.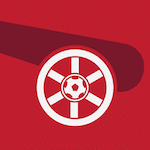 Want your voice heard? Join the Pain In The Arsenal team!
Write for us!
Committing £39 million over three years to a 31-plus-year-old is not smart business. As we have seen with Mesut Ozil, Alexis Sanchez, Gareth Bale and other ageing stars, signing players to big deals almost always backfires. Very rarely has a plus-30-year-old been paid so handsomely and repaid their wage. It simply does not happen, and while Aubameyang is a physical freak, it would be foolish to think that he will play anywhere close to a £250,000-per-week level even next year, nevermind when he is 33, 34, and 35.
This leaves Arsenal with two options: sell this summer or let him leave for nothing. In normal times, the former would obviously be the more palatable and wise choice. However, in the current crisis, what type of fee will Aubameyang actually command? Given that the Gunners would raise approximately £60 million more if they qualify for the Champions League instead of the Europa League, surely keeping him for one more year to get back into Europe's elite competition would be the right move?
Next:
Arsenal Vs Wolves: 5 key players to watch
Of course, this is an impossible situation that will yield an imperfect solution. The damage was already done and the club must deal with the consequences. However, now that the facts are laid out, it is clear what the best course of action is. Aubameyamg should leave for free.