Brutal honesty Mikel Arteta's most wonderful quality
Arsenal: Matteo Guendouzi the lone Philippe Coutinho-like asset by Andrew Dowdeswell
New Arsenal head coach Mikel Arteta has proven to have many excellent coaching qualities during his first six months at the club. However, the most wonderful of all is brutal honesty.
It has been a very encouraging first six months as Arsenal head coach for Mikel Arteta. While the results have not been as consistent as he would like and the prospect of European football is very much up in the air, the underlying progress he has made is clear to see and it is proof of his coaching qualities.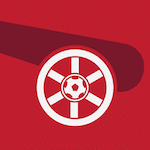 Want your voice heard? Join the Pain In The Arsenal team!
Write for us!
However, of all the positive characteristics that Arteta has displayed already, his most wonderful quality is his brutal and direct honesty.
More from Pain in the Arsenal
It started with his introductory press conference when he was asked whether it is a worry that he has no senior management experience. He simply admitted that it is, and it would be strange if people were not concerned about it. Such honesty is refreshing.
It has continued throughout his tenure. And in his press conference on Thursday morning ahead of the final Premier League match of the season, he again proved his willingness to talk openly and plainly. Here are some of his comments.
Arteta was asked about the gap between Arsenal and the elite teams in the Premier League:
"I don't think the league table lies at the end of the 10 months with 38 games. How long? Hopefully next season it will be very different. We have a beautiful challenge, a very demanding challenge but a beautiful challenge ahead of us. We have to get this right and bring this club back to where it belongs which is with the top teams in the country and in Europe. In order to do that we have to make a lot of good decisions."
Later, he was asked why the club has not competed at the level expected before the season started. He did not shirk in his response:
"Because we haven't been consistent. Because we obviously had a lot of issues as well in the background, a lot of things that had happened. But at the end of the day, we weren't good enough to be with the top teams. That's not a lie and it shows the big room for improvement and the gap that is still there and has to be minimised really, really quickly in order to be in a good position to challenge those teams."
Finally, and most impactfully, Arteta spoke on whether this season would be a successful one if he managed to win the FA Cup next weekend and steal an eighth-place finish:
"No. For me, this club deserves the best and you have to be fighting for every title. Obviously after everything that happened, if we are able to win the final and qualify for Europe, we can say that it's OK. But it's not the level for this football club."
Next:
Arsenal Vs Aston Villa: 3 key mistakes Mikel Arteta made
Arteta does not shirk his responsibility. He does not pull the wool over people's eyes. He speaks openly and plainly. It means that players know where they stand, what is expected of them, and where the team is working towards. Arteta is honest, and it is brilliant to see.