Matteo Guendouzi the lone Philippe Coutinho-like asset
Liverpool rebuilt their squad thanks to smartly offloading their assets, chiefly Philippe Coutinho. Matteo Guendouzi offers Arsenal a similar option. However, in an ageing and underperforming squad, he is a lone example.
Jurgen Klopp conducted a superb rebuilding job at Liverpool. Inheriting the rag ends of the squad that Brendan Rodgers built and then disassembled, the German immediately set about implementing a system that the team could be reassembled around and upon. From that point forward, they then bought very specific players who fit that system.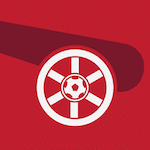 Want your voice heard? Join the Pain In The Arsenal team!
Behind the recruitment was Michael Edwards, an analytically driven technical director who was previously shunned by Rodgers. Klopp, though, invited him into the inner circle of decision-makers at Anfield and Edwards set about retooling the entire squad.
More from Pain in the Arsenal
Of course, the buys were superb. Sadio Mane and Mohamed Salah for a combined price of a Nicolas Pepe. Andy Robertson for a bargain fee. Georginio Wijnaldum for the same price as Danny Drinkwater. But what catapulted Liverpool from a growing challenger to the formidable team they are now was the sale of Philippe Coutinho.
Liverpool sold Coutinho for potentially as much as £142 million. At the time, he was their most influential player, seemingly the key player around which the rest of the team was built. However, with that money, Liverpool signed Virgil van Dijk and Alisson Becker. They maintained 90% of their attacking threat, which was outrageous with Coutinho linking up with the current front three, but immediately fixed their previously porous defence.
What Liverpool did was recognise where they had an asset who was more valuable in being offloaded and then the money reinvested in other positions. It is what Arsenal Head of Football Raul Sanllehi calls, 'outsmarting the market'.
Arsenal are now at the beginning of that process. Like Liverpool, they must now look to build a team on the system that head coach Mikel Arteta wants to install. But to do that, they will have to invest in the squad. In the current crisis, and especially if they do not qualify for the Europa League by winning the FA Cup final against Chelsea, such wide-ranging spending is hugely unlikely.
As such, as Liverpool did with Coutinho — and other players like Jordan Ibe, Dominic Solanke, Danny Ings and Christian Benteke — they will have to find assets who are more valuable to the team in the money that they raise in the transfer market and not the performances they produce on the pitch.
Sadly, Arsenal have no player worth £100-plus million, particularly in a post-COVID transfer market. But of all their talent in the squad, perhaps Matteo Guendouzi represents a potential sell-on candidate. He has trained away from the first team for the last month, has refused to apologise for his recent behaviour, and seems to be on his way out of the club. At present, Arteta is receiving no value from keeping Guendouzi in the squad.
Next:
Arsenal Vs Aston Villa: 3 key mistakes Mikel Arteta made
Because of his talent, however, Guendouzi might still fetch a decent fee in the transfer market. The £50-plus million he is worth could be invaluable in buying a new centre-back, winger, or central midfielder who is actually going to play and not simply train with the kids. Somehow, Arsenal need to find assets that they can offload. And right now, the only big-ticket, Coutinho-like item they have is Guendouzi. Perhaps, then, selling is the best course of action.