Do not leave Pierre-Emerick Aubameyang frustrated
Arsenal meet Manchester City in the FA Cup semi-final on Saturday afternoon. To win, they must not leave Pierre-Emerick Aubameyang frustrated, as they did in the last time these two sides met.
When Arsenal found out they were playing Manchester City in the FA Cup semi-final, faint hopes of winning the competition quickly slipped away. Of course, Manchester United or Chelsea were not a much easier draw and City likely would have been waiting in the final anyway, but given the Gunners' recent history against Pep Guardiola's team, it was not a kind draw.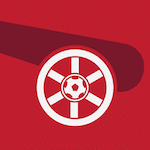 Want your voice heard? Join the Pain In The Arsenal team!
Write for us!
Last time, Arsenal were utterly dismantled in a 3-0 defeat. David Luiz had a torrid 25 minutes from off the bench, missing the ball for Raheem Sterling's goal before then hauling down Riyad Mahrez in the penalty area, conceding both a penalty kick and a red card.
More from Pain in the Arsenal
However, while City were dominant for the last hour, the opening stages of the game was far more competitive. In fact, before Luiz's introduction, Arsenal were the better team. Crucially, though, they failed to feed their primary threat on the counter-attack.
Early in the match, Pierre-Emerick Aubameyang made several excellent runs in behind the City defence. On one moment, Kieran Tierney failed to feed the streaking centre-forward with a relatively simple pass along the sideline. A second came when Eddie Nketiah broke forward and had the chance to play an early pass to release Aubameyang into acres of space. He chose to dribble inside before switching the play and slowing down the potential attack.
When Arsenal face City in Saturday's FA Cup semi-final, they cannot afford to waste these opportunities again.
Matches against City are entirely unique. They are the best team in the world and the pressure and control that they enforce change the pattern of the match. Mikel Arteta wants his team to press high up the pitch, to suffocate their opponent, and to dominate matches with extended periods of possession, but when playing a team as dangerous and brilliant as City, that simply is not possible.
Arsenal, then, have to change their style. They cannot play in the manner that Arteta wants and expect to compete with City. They simply do not have the quality to do so. And so, sitting deep, dealing with the attacking pressure that City exert, and then looking to strike on the counter-attack is the best approach to take.
In this style, attacking in a more direct manner is essential. Dallying on the ball and playing safe passes only invites City to press high up the pitch. Instead, longer, direct passes are required. Passes that look to exploit the space that City will leave when they push forward. It is in this space that the frighteningly quick Aubameyang can cause havoc.
Next:
Arsenal Vs Manchester City: 5 key players to watch
Ultimately, Aubameyang was left frustrated when these teams last met. The Gunners cannot allow that to happen again if they want any hopes of beating City on Saturday.