Has Mikel Arteta made a man out of Ainsley Maitland-Niles?
Ainsley Maitland-Niles has said that he is happy to play wherever Mikel Arteta wants him to, including right-back. Has the Arsenal head coach made a man out of the young prospect?
It has been a strange old season for Ainsley Maitland-Niles. It actually started ever so brightly. He was brilliant in Arsenal's season-opening 1-0 win over Newcastle United. Since then, however, his star has dimmed. He suffered an early injury, failed to break back into the team, and was seemingly jettisoned from the squad by Mikel Arteta once Hector Bellerin returned to full fitness.
Much of the Maitland-Niles uncertainty stems from the position he plays most frequently and the position he wants to play. Maitland-Niles has routinely protested that he is a midfielder, either a wide or a central option. However, the majority of his opportunities have come at right-back or right wing-back. The majority of his best performances have come there, too.
More from Pain in the Arsenal
Following his curious absence from matchday squads under Arteta's guidance, it was suggested that he refused to play right-back. Maitland-Niles was excellent in that position before Belleirn's return. Then, suddenly, not only was he not playing, but Sokratis, an adapted centre-half, started there on several occasions when Bellerin was rested. Arsenal also signed Cedric Soares on a six-month loan as back-up to Bellerin, Arteta stating that he had only one natural right-back in the squad.
While it was never reported officially and has not been commented on by Arteta, Maitland-Niles or the club, it does not take much to read between the lines: Maitland-Niles refused to play right-back, and so Arteta's response was a harsh but fair one.
However, now it seems as though Maitland-Niles has changed his tune. In an interview with the Daily Mail on Friday, the versatility man said:
"I would play right-back every week if I had to. I am not really fussed. The main thing is being out there with the team and helping them win games. That's where some people may have misjudged what I said before. They misinterpreted what I said. I didn't mean I don't want to play there because I would be happy to fill in and slot in and do the job anytime, anyplace. Obviously I do prefer playing central midfield but that is not to say I don't want to play right-back or that I'm not going to do the job there if the manager asks me to."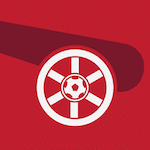 Want your voice heard? Join the Pain In The Arsenal team!
Write for us!
Maitland-Niles, of course, says that he never refused to play at right-back. He has the right to say that, just like I have the right to not believe him. And whether you take his point on this or not, the tone of his response has changed entirely. Speaking about being willing to play wherever the manager needs him, that the main thing is to win games. This is a very different tune to the one he was playing when he complained at the criticism he was receiving as he adapted to a defensive position.
Maitland-Niles also says that he learned from turning up to training late. He described the experience as a mistake and that he has since responded: "It was more a learning experience and holding myself accountable as a man." This growing up, gaining maturity, seems to be the order of the day for Maitland-Niles.
Next:
Arsenal Vs Wolves: 5 key players to watch
Arteta laid the gauntlet down to the Arsenal squad. He spoke about his demands, his expectations, the non-negotiables. He wanted to see a response. It took Maitland-Niles a while, but perhaps now he is beginning to figure things out. Arteta might just make a man out of him yet.