How might central midfield look with Thomas Partey?
Arsenal are pushing hard to sign Thomas Partey from Atletico Madrid. But how might the central midfield look should the Gunners sign him this summer?
On July 27th, the summer transfer window officially opened. While Arsenal still have one more game to play, a crucial FA Cup final against Chelsea on Saturday afternoon, the focus of the club has already begun to turn to what is next. And that, of course, involves the turbulent transfer window and all it entails.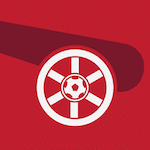 Want your voice heard? Join the Pain In The Arsenal team!
Write for us!
Thus far, the most heavily linked target is Atletico Madrid midfielder, Thomas Partey. Per the Guardian, Arsenal had a second offer rejected for Partey, which consisted of Matteo Guendouzi and €25 million. Atletico are unwilling to sell for anything less than his €50 million release clause, even if a player is involved.
More from Pain in the Arsenal
The Gunners have pursued Partey for some time and are extremely interested in bringing him to the Emirates this summer. Should the Ghanian arrive, though, how might he change the central midfield outlook next season? Does his signing hint at a potential formation alteration and which players will Mikel Arteta look to field alongside him? We consider how Partey's potential signing impacts that central midfield here.
Firstly, Partey would almost certainly slot into the starting XI as a holding player. While he has the ball-carrying ability and progressive passing to impact games in an offensive sense, his primary asset is his defensive awareness and physical stature. He is a very capable defender, shielding the defence as anchoring midfielder. Because of this, expect to see Arteta evolve his midfield slightly, veering away from the conservative double-pivot structure of the 3-4-3.
Partey would signal a shift to a 4-2-3-1 or 4-3-3, in which he is either joined by a holding player or plays a lone holding role with two players either side of him. In the former shape, Granit Xhaka seems like the ideal partner. The pair are excellent distributors, offer strong physicality and formidable size. Xhaka has his limitations, but these would be covered somewhat by having a partner alongside him.
In this formation, however, Arteta would need a natural number 10. At present, Arsenal do not have such a player, especially if Mesut Ozil is to continue his exodus. Arteta also hails from Manchester City, where Pep Guardiola has religiously stuck with a 4-3-3 that involves one holding midfielder and two half-eights. Fernandinho has largely played that holding role and Partey is a very similar player to the Brazilian.
Perhaps, then, Partey's inclusion as a lone holding player would see Xhaka, who does not fit any of the midfield roles in a 4-3-3, drop out of the starting XI. In this instance, Dani Ceballos, should he return after his loan spell has ended, could play in a slightly more advanced role with Bukayo Saka, Joe Willock, Emile Smith Rowe or another new signing filling in on the left side of the midfield three.
Next:
Arsenal Vs Chelsea: Predicted starting XI
In either case, Partey's all-around ability provides Arteta with options and versatility in the midfield. He can form the unit in different ways, each with Partey at the heart of them. It seems, then, that Arsenal are keen to change their central midfield make-up, and with Partey central to that, it could be for the better.