Mikel Arteta can provide 'new signings'
In the current COVID-19 crisis, Arsenal will not be able to sign star players. Thankfully, in Mikel Arteta, they have a head coach who can make them instead.
Football clubs will have to be more creative with their transfers. With the entire sport currently on hold due to COVID-19, teams have gone months without any matchday revenue. That, of course, is crippling, and Arsenal are more dependent on such a revenue stream than most. It spells trouble in the transfer market.
It means that teams cannot spend £50-plus million as they have increasingly done in recent years. More frugal, economically sensible, and more considered approaches must be taken. But just because teams cannot spend does not mean that desire to assemble elite players has diminished. It hasn't, but teams will have to find other ways to get talent through the door.
More from Pain in the Arsenal
One way is to make them. Some clubs are noticeably more effective at coaching talent. They have excellent youth systems, brilliant head coaches, and a culture in place than priorities the development of their players. They do not buy world-class players; they build them.
In Mikel Arteta, Arsenal have one of the best young coaches in world football. He hails from the Pep Guardiola coaching tree. He is the greatest manager of the modern era and has improved numerous players immeasurably including Lionel Messi, Xavi, Andres Iniesta, Raheem Sterling, Kevin de Bruyne, Robert Lewandowksi and Thomas Muller. Arteta is setting about on the same path, and he is having an impact.
"I've seen all his video meetings, I've been in the meetings together as a team," left-back Kieran Tierney told Sky Sports. "Before the games, after the games, and just his analysis is amazing. In Dubai for the winter break, I was doing some one-to-one work with him, and that's when I realised 'this is brilliant'. I'm learning a lot just in a rehab session."
Tierney is not the only player to have waxed lyrical about Arteta's coaching, including Sane, Fabian Delph, and David Luiz, all of them pointing to his intelligence and attention to detail. Delph, in fact, was so enamoured with Arteta's coaching that he stayed at Manchester City for another season such was his belief that the Spaniard helped his game so markedly.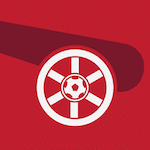 Want your voice heard? Join the Pain In The Arsenal team!
Write for us!
"He knows what's going to happen in a game and how it's going to happen," Tierney continued. "What you should do, where you're going to get pressed from and where your options should be. You should know where the left mid's going to be, the centre-mid, so you can just play in sync. Everybody's one brain and I think that's perfect."
Arsenal will rely on Arteta to build their team. The 'new signings' they make will be the players they produce themselves, all under Arteta's guidance. The improvements that Tierney and Hector Bellerin make can become the long-term full-back pair. Can Gabriel Martinelli and Eddie Nketiah lead the line? Will Bukayo Saka be the new left-winger? And this is to ignore Emile Smith Rowe, Matteo Guendouzi, Reiss Nelson and many others.
Next:
Arsenal: 3 curveball sales to raise cash
What makes Guardiola such a brilliant coach is that he improves the players he works with. Of course, he spends massive amounts of money, too, but he also creates world-class players on his own. That is now Arteta's challenge at Arsenal, and based on the way Tierney and others speak about him, he might just be up to the task.