No need to rush rejected Thomas Partey bid
Arsenal have had a second offer for Atletico Madrid midfielder Thomas Partey rejected. However, given their need to outsmart the market, rushing any bid would be unwise.
A little like Ivan Gazidis' 'catalyst for change' or Mikel Arteta's 'non-negotiables', Arsenal's head of football Raul Sanllehi has been defined by a phrase that he publicly said a little over a year ago.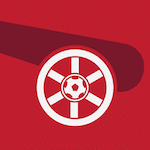 Want your voice heard? Join the Pain In The Arsenal team!
Write for us!
Following Arsenal's defeat in the Europa League final, he and managing director Vinai Venkatesham discussed the current status of the club and how they would build a competitive team in a self-sustainable model. The money quote came from Sanllehi, who said:
More from Pain in the Arsenal
"We need to outsmart the market. We need to make the right signings, do the right sales, the coaching staff needs to prepare the games properly like they do. It just means hard work and outsmarting the market. That's the two, I would say, essences of success, if we want to be there."
The 'outsmart the market' can be summarised in two very simple and yet difficult concepts: buy well and sell well. The world transfer market is a buy-and-sell market. Arsenal cannot simply spend their way to success. They must also sell well to fund future investments. Equally, when they do spend, they must ensure that the players they acquire vindicate the money spent.
There is nothing with spending £72 million on a player when trying to outsmart the market, for instance, but if you do, that player has to be truly elite at their position. Even if they are simply good players, they do not justify the investment and sap value from the team.
This brings me to Atletico Madrid's, Thomas Partey, who Arsenal are keenly trying to sign this summer. Mikel Arteta is eager to add an all-encompassing central midfielder, someone who can break up play in deep positions, carry the ball forward with drive and skill, and then play forwards and progressive passes to break lines and instigate attacks. Essentially, he is searching for a more complete and less limited Xhaka.
Partey certainly represents that type of player. He is defensively superb, possesses a strong and dominant frame, and is technically skilled to play out when under pressure. But he is not the £80 million slam-dunk signing that Arsenal have to have. He is a useful midfielder who will certainly improve Arteta's present options, but he is not world-class.
This week, the Guardian reported that Arsenal had a second bid rejected for Partey. It is believed that the club offered €25 million and Matteo Guendouzi. Atletico, however, will not sell for less than Partey's release clause of €50 million. It is likely that the north London outfit cannot afford that fee and are looking for a player swap as a result, but in their desire to 'outsmart the market', they need not rush negotiations and rashly agree to a deal that offers little value.
Next:
Arsenal Vs Watford: 5 things we learned
It is these instances that Sanllehi and co. must hold firm and recognise Partey's value. They cannot sign him because they are desperate. They cannot afford to rush into a deal at the expense of addressing other areas. They must be cognizant of Partey's true value and always have it in mind.