The agent's shadow looms large
Arsenal are reportedly set to sign Cedric Soares to a three-year deal. With little reason to complete the transfer, the agent's shadow looms large.
Ever since Raul Sanllehi inherited the Head of Football role at Arsenal and assumed more power behind the scenes, the club has been managed in a very specific manner. The era of the agent, the connections, the shady deals in the corridors, and the slipped notes under the table is here. And it is here to stay.
Sanllehi is a true football director. He has his fingers in pies, is in bed with agents, and works his deals with people he trusts, those that he has built relationships with. Of course, this is not always detrimental. Liverpool shelled out £43.8 million on agent fees between February 2018 and January 2019. It was the most in the Premier League by around £17 million. It also allowed them to sign Alisson, Naby Keita, Fabinho and Xherdan Shaqiri and build a title-winning team.
More from Pain in the Arsenal
However, there is a crucial difference between Liverpool's willingness to spend on agent fees and Arsenal's being directed by them. Liverpool use an analytics-based scouting approach which scours world football and finds the best talent that then slide into Jurgen Klopp's set-up. They concede that they will have to invest in agent fees to buy these players, but the motivation for the deal is not because they are cosying up to their best friend.
That is very different from Sanllehi. He is not using analytics or a vast scouting network or intelligent, considered decision-making to find players before then going to agents to negotiate a deal. He is first going to the agent and seeing what deal is available and letting that drive the decision-making process. It is hugely dangerous and very concerning.
This week, another example of Sanllehi's agent-driven deals came to the fore. Per James Olley of ESPN, Arsenal are set to sign on-loan Southampton defender Cedric Soares to a three-year deal. Cedric will first sign a temporary deal with Southampton before then a loan extension such that he will be available this season, before then agreeing to terms on a more permanent deal.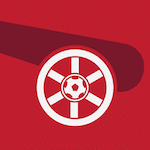 Want your voice heard? Join the Pain In The Arsenal team!
Write for us!
While it is difficult to criticise signing an experienced Premier League player on a free transfer, it is extremely fair to question why this deal is happening. Cedric has not yet played a single minute since signing on loan in January. He has been injured for the majority of that time. He has never been named to a matchday squad. So what reason do Arsenal have to invest wages, a signing-on fee, and potential minutes that could be given to a younger player in an average Premier League player?
There is one obvious link. Cedric's agent is Kia Joorabchian. Sanllehi and Joorabchian are good friends. Joorabchian is an Arsenal fan and has been in attendance at many games, with an increasing frequency over the past year. He also brokered a deal for David Luiz last summer, one that has very quickly backfired on the club and cost £24 million for one year of error-strewn play.
Next:
Arsenal Vs Southampton: 5 key players to watch
If Cedric does sign a permanent deal without ever having played a minute of football, serious questions must be asked of the decision-making process. The reason behind the decision is difficult to see and the agent's shadow looms large. And make no mistake, these are ominous signs for what is to come.