The one crucial difference between Mikel Arteta and Jurgen Klopp projects
Following Arsenal's win over Liverpool on Wednesday, Mikel Arteta's task has been compared to Jurgen Klopp's project. There is, though, one crucial difference: money.
Mikel Arteta faces a long-term project ahead of him at Arsenal. He, of course, knew that before he arrived. The club was in a state of despair, they had seen their rivals overtake them, and faced a major rebuilding process to even become remotely relevant once again. Arteta did not pick an easy job to ease his way into management.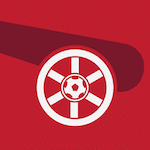 Want your voice heard? Join the Pain In The Arsenal team!
Write for us!
What faces him is very similar to the task that Jurgen Klopp has so brilliantly executed at Liverpool. When Arsenal faced the Reds on Wednesday, naturally, comparisons were made between where Liverpool are now, champions of England, Europe and the world, and what the Gunners must do to reach that level.
More from Pain in the Arsenal
In his pre-match press conference, Arteta was asked about the work that Klopp has undertaken on Merseyside:
"What they have done is phenomenal. Obviously the first two years it took them some time to rebuild the squad and to create a new culture, a new philosophy and a game model that suited the coach. Then they started to recruit every single player in relation to what they needed and that's where I think they were really smart. They bought with specificity for every position that was required. Financially they had a big backing and made some big signings which completely changed the club in my opinion."
Klopp — and the team behind him, led by the analytically driven Michael Edwards — has built one of the most formidable teams in Premier League history, all having inherited a mess left behind by Brendan Rodgers. Following the departure of Luis Suarez, Rodgers had attempted to rebuild the team. He failed. Klopp was left with the ruins and had to start all over again. Five years later, his Liverpool team are English champions for the first time in 30 years.
It is a very similar situation to the one that Arteta finds himself in at Arsenal. A mess of a team that was meant to have been rebuilt by Unai Emery but now lies in ruin. It requires an entire overhaul, a rebuilding of culture and philosophy, and a long-term focus.
In his short time at the club, Arteta has proven he has the coaching chops to build a brilliant team. Sadly, he simply does not have the players. When asked in his post-match interview by Sky Sports whether he would have the finances to buy those players, he revealed that it is a 'big concern':
"It's a big concern. You can see how [Liverpool] build their squad and there is no magic, you need to improve the squad with quality, quality players. And we need a bigger squad to compete in this competition. That is the challenge."
Klopp has spent lavishly at Liverpool. Virgil van Dijk was the most expensive centre-back in history. Alisson Becker was the most expensive goalkeeper in history. Sadio Mane, Fabinho, Mohamed Salah, Naby Keita, Alex Oxlade-Chamberlain and Georginio Wijnaldum all represented significant outlays, even if they have since been deemed bargains. It is the type of spending that Arsenal cannot replicate.
Moreover, the pressure goes beyond the Kroenkes to merely plough money into the club. Liverpool were not financed by wealthy owners in the same way that Manchester City and Chelsea have been. They built their wealth by offloading assets. Philippe Coutinho moved to Barcelona for nine figures. Mamadou Sakho, Christian Benteke, Jordan Ibe, Dominic Solanke and Danny Ings combined for more than £100 million. Liverpool's progress is a lesson in outsmarting the transfer market, as Raul Sanllehi puts it.
Next:
Arsenal Vs Manchester City: 5 key players to watch
For Arteta and Arsenal, though, not only do they not have the wealth of Liverpool or their rivals; they also do not have the assets to offload. Would any player in the current squad fetch more than £50 million? This is the job that Arteta faces. To rebuild in the way that Klopp has without the money that Klopp had. And that is a near-impossible.