These performances are why Bukayo Saka is special
Bukayo Saka has produced some sublime moments in his breakout season. But what makes the Arsenal prospect special is his maturity, as his performance against Southampton proved.
Often when young players break into first teams, they do so on the back of individual moments. It is not that they are incapable of performing at the senior level, but they fluctuate. Even within matches, they produce sensational pieces of play one minute only to then miscontrol the ball or misplace a simply pass the next.
This is why young players are eased into starting XIs. They can provide inspirational moments, but to rely on them on a regular basis is foolish and asking for trouble. So when a young player comes along who not only has the highlight moments but is also consistent and executes the nuances of his position, it is exceptionally rare and exciting.
More from Pain in the Arsenal
That is the type of player that Arsenal have in Bukayo Saka. Throughout the season, you can reflect on the individual moments. His brilliant goal against Eintracht Frankfurt. His assist against Newcastle United or Olympiakos. But what makes him truly special, and entirely unique as a young talent at the club, is the normal duties that he completes at such a high level. This is where he truly shines, and he proved it against Southampton on Thursday night.
Saka played in a left-sided central midfield role that is utterly singular. He is a third midfielder, third wing-back, third winger. He made it his own. Drifting into the wide channel, he was Arsenal's primary outlet throughout the match, especially in the first half. He and Kieran Tierney linked up superbly to break out from the Southampton press, he then carried the ball into the final third time and again, before looking to feed and play off Pierre-Emerick Aubameyang and Eddie Nketiah.
He completed two of his three dribble attempts, completed 76% of his passes, and created two chances, the most of any Arsenal player. He was consistent, he rarely lost the ball, and he aided Tierney in his defensive work too, tracking runners and covering ground. It was a quiet, understated, but extremely effective performance. It was the type of performance that a veteran player would produce, not an 18-year-old.
In his post-match press conference, Mikel Arteta did not hold back in his praise of Saka. He celebrated his attitude, but also highlighted a crucial aspect of his performance: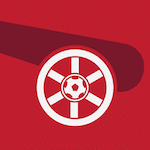 Want your voice heard? Join the Pain In The Arsenal team!
Write for us!
"He's such a nice boy, he's very intelligent and he's so willing to learn. He's eager to be the best, he tries to be the best every day, and you can put him in different positions and he picks it up really quickly. Every decision he makes, he takes risks. I think he could have produced three goals today. The maturity he shows on the pitch is really good."
That maturity is evident every time Saka takes to the pitch. He rarely puts in a bad performance. This is what makes him truly special. Yes, the silky dribbling skills are enthralling and riveting. And yes, that he leads the squad in assists in all competitions is phenomenal. But what makes him a truly brilliant talent is the consistency and dependability of his performance.
Next:
Arsenal Vs Southampton: 5 things we learned
Saka is playing with the maturity of an experienced Premier League veteran. His performance against Southampton was yet more proof of that. And this is why his future is so bright.