Why Arsenal should keep Pierre-Emerick Aubameyang for more year
Arsenal have a decision to make regarding Pierre-Emerick Aubameyang. Here is why I believe they should keep him for one more year before letting him leave for nothing.
This summer, Arsenal have one of the most important team-building decisions to make of recent years. After hiring Mikel Arteta to conduct yet another rebuild of the squad, their club captain and most influential player, Pierre-Emerick Aubameyang, is on the cusp of a departure. He will be 31, has a year remaining on his contract, and presents a conundrum that is impossible to solve.
Put plainly, there is no easy answer to the Aubameyang situation. That is the hole that the Gunners dug for themselves. But now they have to find a way to climb out of it, and the best course of action might be the most uncomfortable.
There are four ways this will end: Aubameyang signs a new contract; Aubameyang is sold on the cheap; he is sold at a high price; he remains for one more year and then leaves on a free transfer next summer. I believe that the last of these avenues is the best. Here's why.
First, let's talk about money. Arsenal need to raise it. They have a Champions League wage bill on a Europa League budget. Offloading Aubameyang would help that cause. But in the current climate, how much will the club actually recoup in the transfer market. Per The Sun, it could be as little as £20 million.
More from Pain in the Arsenal
That means it would cost Arsenal £20 million plus his wages, which total £9.36 million, to keep him for another year. Around £30 million, then. Per analysis by Swiss Ramble, Arsenal earned £34 million from reaching the Europa League final last year. He estimates that will drop to £15 million next year after their loss to Olympiakos in the Round of 32 stage.
In comparison, Manchester United and Manchester City earned £82 million each — more than double — for reaching the quarter-finals of the Champions League. Liverpool won the competition and earned £98 million, almost triple Arsenal's European income, while Spurs, who lost in the final to Liverpool and reached the same stage as the Gunners, earned £90 million.
Using these figures, you can argue that the Champions League earns approximately £60 million more than the Europa League. That is double what it would cost the club to keep Aubameyang for another year.
And the cost does not end there. Not only would Arsenal be nowhere near Champions League qualification without Aubameyang, thus squandering £30 million; they would have to spend to replace him, and the chance of that replacement being as immediately impactful, leading the team to a level where they can qualify for Champions League football next season are extremely slim. Should this player cost another £30 million, Arsenal would be losing the £60 million they could earn by qualifying for the Champions League by selling Aubameyang, and they still would not be in the Champions League.
That is why selling is the wrong course of action in the current climate. So why not sign him to a long-term deal and be done with it? Well, while Aubameyang should be expected to continue this illustrious form next season, his age-31 campaign, he will not maintain this level well into his thirties. Arsenal have already experienced the impact of crippling themselves by signing a star player to a massive contract that they cannot deliver upon. Doing so again would be equally disastrous.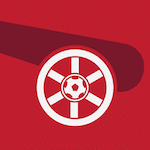 Want your voice heard? Join the Pain In The Arsenal team!
Write for us!
That leaves the club with just one viable option: to keep Aubameyang for one more season, hope that he can fire them to Champions League qualification, securing that £60 million windfall, and then attempting to replace him when he leaves for nothing.
The reason why this is an unpopular approach is the last task: How can you find a player of Aubameyang's quality when you do not raise any money from his departure? At least with Alexis Sanchez, for instance, the Gunners added Henrikh Mkhitaryan. When Liverpool lost Philippe Coutinho, they added Virgil van Dijk and Alisson Becker.
However, in Arsenal's case, they may not need to spend to replace Aubameyang at all. In Eddie Nketiah, Gabriel Martinelli, Reiss Nelson, and Bukayo Saka, the squad already possesses four hugely talented young attacking players who have proven that they can perform at the Premier League level. They are not ready to be regular starters, admittedly, but with another year to sit behind Aubameyang, they might just be the ideal succession plan. And Arsenal would have to spend nothing to get them.
Next:
Arsenal: 3 ways front three could look next season
Seeing a player of Aubameyang's brilliance leave for free is not nice, and it certainly leaves a sour taste in the mouth. But that is the position that Arsenal are in, and it is the best way that they get themselves out of it.