With spending, Dani Ceballos can solve creativity problem
As Tuesday's defeat to Aston Villa proved, Arsenal have a creativity problem. With spending in defensive midfield, however, Dani Ceballos can solve that issue.
Arsenal's 1-0 defeat to Aston Villa on Tuesday night exposed a very plain and pertinent problem with the current make-up of the squad. There is a dearth of creativity, especially in central midfield.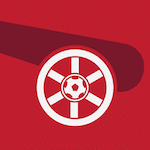 Want your voice heard? Join the Pain In The Arsenal team!
Write for us!
With Mesut Ozil banished from the team, Mikel Arteta has very limited creative options. In the Premier League, only three players have more than two assists: a winger in Nicolas Pepe, a striker in Alexandre Lacazette, and a utility man who has mostly played left-back in Bukayo Saka. The central midfielders have combined for just nine assists all season. That is fewer than both Kevin de Bruyne or David Silva.
More from Pain in the Arsenal
Speaking with Sky Sports this week, Arteta acknowledged that his team's performance against Villa exposed issues against defeating a low block, stating it is one of the areas where he and the team must collectively improve next season:
"I have experienced that for four years at Manchester City, working out the best ways to break that down. It is one of the challenges we are facing and one of the areas where we have to improve, for sure."
Arteta listed off a series of creative players who are no longer at the club, including Santi Cazorla, Tomas Rosicky, Jack Wilshere and others. His point was clear: it is not surprising that Arsenal are struggling to find creativity in the final third when they have failed to replace a glutton of creative midfielders. However, with Ozil out of the picture, there is another who offers a potential internal solution.
Excluding Ozil, of the current central midfielders in the squad, Dani Ceballos has the technical and mental skills to play further up the pitch and fulfil a more creative role. For the most part, Arteta has used him in a deeper role to help conduct play and knit together Arsenal's attacks. But as his experience with the Spain under-23 team proved, he has the qualities to play behind a lone striker, too. In the same interview, Arteta hinted at this possibility:
"Dani is someone who has the ability to play further up, for sure. But with the needs that we have at the moment and the way that he helps us join the lines together, to make us more stable with the ball, we have to use him there."
Without being so blunt, he essentially says that Ceballos can play further up the pitch but that Arsenal do not have the controlling pieces in place to take him away from the deeper role. Maybe Matteo Guendouzi was meant to fill in this role or Lucas Torreira was supposed to develop. Either way, it leaves Arsenal needing to spend at defensive midfield to release Ceballos to play in a more advanced role.
As a natural passer and instigator, Ceballos has the natural skill set to perform this role well. He is not a traditional number 10, but that position is quickly becoming extinct. Instead, he is a half-eight, flourishing in an inverted triangle, flanking a lone defensive midfielder. It is the defensive midfielder that Arsenal currently do not have.
Next:
Arsenal: 3 ways no European football changes transfer strategy
Of course, the club would have to find a way to bring Ceballos back next season. His loan deal expires in two weeks. Nevertheless, given his recent performances in a conducting role, with the right pieces in place around him, as Arteta himself hinted at, Ceballos could be the solution to the midfield's creative problem.