3 lessons Mikel Arteta can learn from Unai Emery tirade
Unai Emery has gone another tirade following his Arsenal sacking last year. Here are three lessons current head coach Mikel Arteta can learn.
Unai Emery is once again trying to recover his image. This time, speaking with Sid Lowe and The Guardian, the former Arsenal manager discussed the problems during his period at the club, shifting blame around without ever accepting it for himself. His successor, Mikel Arteta, has already made significant strides in Emery's absence, and there is reason to believe that he can take further than Emery ever looked capable of.
Arteta, though, can still learn from the mistakes of his predecessor. Here are three examples.
You can read the full piece here.
3. Get the best out of Nicolas Pepe
"We signed [Nicolas] Pepe. He's a good player but we didn't know his character and he needs time, patience," Emery said. "I favoured someone who knew the league and wouldn't need to adapt. [Wilfried] Zaha won games on his own: Tottenham, Manchester City, us. Incredible performances. I told them: 'This is the player I know and want.'"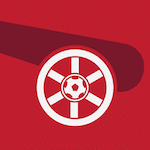 Want your voice heard? Join the Pain In The Arsenal team!
Write for us!
Pepe arrived in the summer transfer window as Arsenal's club-record signing. He was their premier addition, the man who was signed to provide that match-winning ability that Emery required from his wide attackers, and something that neither Alex Iwobi or Henrikh Mkhitaryan could provide in the previous season.
Whether Pepe or Zaha was the right signing, we still do not know, but while Pepe underwhelmed under Emery, he was routinely put into disadvantageous situations. Just from the very basic statistic of Premier League goals and assists, Pepe provided one goal and two assists under Emery and already has two goals and three assists since Arteta took over. His overall threat has improved, the team lean on him less, and his impact on matches is growing. Arteta is not suffocating Pepe.