How William Saliba may motivate Mikel Arteta's back three
Recently, Arsenal head coach Mikel Arteta has opted for a 3-4-3 formation. Here is how William Saliba could be a motivation for Arteta's tactical shift.
In recent weeks, Mikel Arteta has contorted his Arsenal side into a 3-4-3 formation. It is a common belief amongst supporters that this is down to the poor personnel that Arteta is dealing with at centre-back. Most are under the impression that Arteta does not view this as his long-term setup and he will eventually revert back to a 4-2-3-1 or 4-3-3 if he acquires better defenders in the transfer market.
However, to provide a slight caveat to that, there is an argument that can be made in favour of the 3-4-3 being a long-term option for the Gunners, and it all rests on the arrival of William Saliba.
More from Pain in the Arsenal
Saliba is capable of playing in a back four but has also been deployed in a back three on many occasions by Claude Puel at Saint Etienne. Could Areta be crafting a similar formation to aid Saliba's development while also dealing with the shorthanded options he has at the position at present?
There is a common misconception that formations with a back three are inherently defensive ones, but that is not necessarily the case. Generally speaking, in the more progressive and attacking 3-4-3 setup, the central defender in the middle of the three ventures forward into an anchor role of sorts in the midfield, spraying passes around the pitch to instigate attacks. The system suits players who specialize in playing out from the back incredibly well.
Similarly to David Luiz, Saliba has been lauded for his abilities on the ball. He has excellent composure and an eye for a pass. There is a chance that Arteta wants his players to know how to play in such a system to accommodate and get the best out of Saliba when he arrives at the Emirates.
Saliba has also played as a right-back during his career. Such versatility makes him ideal to play as the right-sided centre-half in a back three. Cesar Azpilicueta and Nacho Monreal, two actual full-backs, have flourished in these wide centre-back roles. Saliba possesses that same positional flexibility that could make him ideal for the tweener role.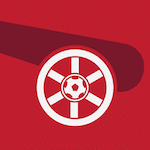 Want your voice heard? Join the Pain In The Arsenal team!
Write for us!
Thus far, Shkodran Mustafi and Sead Kolasinac have been given the right and left-sided roles respectively. They have been woeful. Saliba could offer a significant upgrade at a position that comes with added protection of a third centre-back and a wing-back just in front.
All in all, the main reason Arsenal are playing with the current formation is to make the shortcomings of their weakest links less obvious. However, there could be a long-term point to Arteta's tactical tinkering, too.
Next:
Arsenal Vs Liverpool: Predicted starting XI
Ultimately, no matter which system Arteta ends up persisting with, Saliba will start. He will immediately be the most talented defender in the squad and the back three might just be a way to ease his adaptation from Ligue 1 to the Premier League.