3 non-football ways Mikel Arteta has been sensational`
Mikel Arteta has made many football improvements to Arsenal since he arrived. But he has also been sensational from a human perspective. Here are three ways that have been particularly brilliant.
Mikel Arteta is almost five months into his tenure as Arsenal head coach. Prior to the current hiatus, the Spaniard inspired great improvements on the pitch. From the tactical set-up he implemented, individually and collectively, to the greater energy and intensity of the players, the Gunners looked like a team on the cusp of great progress. But Arteta has also shown his chops as a human being, as a leader, a manager of people away from the football pitch. In fact, he has been as sensational in this area as he has been on the training ground.
Here are three ways that he has flourished in non-football ways.
3. He is a superb communicator
One of the primary issues of the tortured Unai Emery era at Arsenal was his poor communication. Part of this was due to his poor command of the English language. Other aspects included his impassioned body language, his inability to speak clearly and concisely, especially tactically, and his particularly demanding approach that alienated several star players.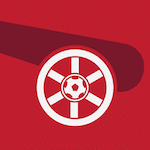 Want your voice heard? Join the Pain In The Arsenal team!
Write for us!
Arteta is a superb communicator. Consider the story of Granit Xhaka. He was on the verge of leaving the club when Arteta arrived. Arteta ushered him back into the starting XI, reacclimated him with the supporters he told to 'f*ck off' as captain, and has now resurrected his Arsenal career. And Xhaka, when speaking to Sport1 via the Mirror in late-April, praised Arteta's influence, and especially his communication:
"With Mikel, however, something like a restart actually started for me. I had very good conversations with him right from the start, in which he showed me what he expected of me, how much he needed me in the team and who valued me as a player. It was very motivating and convincing for me. With him, you immediately notice that he has a very wide-ranging, long-standing know-how that he passes on very well to the team. He is absolutely professional, pays great attention to discipline, team spirit, is open and direct in communication. I am convinced that we still have a lot of fun with him."
Arteta is a superb communicator, and the players are benefitting as a result.