3 ways Mikel Arteta can exploit substitute rule change
When the Premier League returns, Arsenal head coach Mikel Arteta will be able to name nine substitutes to the bench and make five per game. Here are three ways he can exploit the rule to his advantage.
Last month, FIFA proposed a rule change to how substitutes work. Earlier this month, Premier League clubs voted to implement this temporary amendment. It allows teams to name substitutes to the bench instead of seven, before then making five changes in a match instead of three. They are, however, only allowed to stop the game to make substitutions at three different times plus half-time.
With this inclusion, here are three ways that Arsenal and Mikel Arteta especially can exploit the rule for his advantage.
3. Rest and rotation
One of the key elements of Arteta's management style during the early matches was his lack of rotation. He played the same formation in every match. Many players played in the same positions in those matches. He was keen to form an identity to the team, something that had been missing in the previous regime.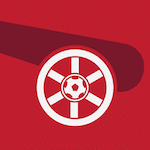 Want your voice heard? Join the Pain In The Arsenal team!
Write for us!
The problem with this was rest, recovery, and general fitness. Arsenal regularly tired in second halves, struggling to maintain the intensity they started matches with. Players did not have much rest between matches in what was a very busy period of the season, while Arteta had little opportunity to rotate, mostly due to injuries.
Now, however, with several key players available for selection and with greater flexibility within matches to make changes, Arteta has the chance to rest his key starters and rotate throughout the squad. If there are two, three, or four players looking tired and in danger of entering the red zone, where injuries are far more likely, Arteta can change them without worrying about using up his substitutes. He now has flexibility.