Arsenal and Kieran Tierney: Get excited, very excited
Kieran Tierney has hardly played in his first season at Arsenal. However, as Mikel Arteta explained this week, fans should be excited — very excited — about what he has in store.
Kieran Tierney arrived at Arsenal in a £25 million move in the summer. He underwent a sports hernia operation while at Celtic and would miss the first two months of the season. The Gunners signed him knowing this, recognising the injury risk but also understanding that the transfer of a 22-year-old left-back was for long-term value.
What they did not know is that Tierney would later dislocate his shoulder in a 3-1 win over West Ham United just as he was beginning to break into the starting XI on a regular basis. On the season, Tierney played 743 senior minutes, of which only 299 came in the Premier League including just four starts.
More from Pain in the Arsenal
It has, then, been a frustrating season for Tierney, including the current hiatus coming just as he was returning to training following the lengthy rehab of his dislocated shoulder. He offered a brief glimpse of what he is capable of, including providing two assists in four Europa League starts with some sumptuous crosses from the left flank, but for the most part, fans have been left wanting.
However, as his new head Mikel Arteta explained this week, there is reason to be extremely excited about what Tierney can offer.
"I'm really looking forward to working with him and giving him the opportunity to play," Arteta told Ian Wright as part of Adidas' 'I'm Going To Call You' campaign. "His attitude, his commitment, his willingness, it's incredible. I think he's going to bring something special to us.
"It [the injury] has been a shame, but it's part of his development. During your career, you go through these moments. I challenged him to say, 'Kieran, how are you going to react to that? You can't feel sorry for yourself, this happened.
"'Okay, the level of pressure now is a little bit higher, you have to deal with it, you're playing with a top club, top expectations, deal with it. You have everything to be successful here. You have the best possible attitude that I've known from a player, go and live your profession and enjoy it.'"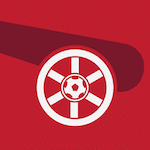 Want your voice heard? Join the Pain In The Arsenal team!
Write for us!
Of course, Arteta is not going to slander one of his own players in a public interview. But he has also gone above and beyond what would be expected upon his own volition. Saying that Tierney is 'going to bring something special' to the team is going well beyond what many would expect Arteta to say in this environment.
Arteta, then, is raising the expectations for Tierney upon his return. And he is doing it entirely on his own volition. Add in the tantalising performances of the Scottish international in his brief playing time earlier in the season, as well as the reputation that he arrived at the club with, along with the fact that he was the captain of Celtic at just 21 years of age, and there is good reason to be extremely excited for his future in north London.
Next:
Arsenal: 3 alternatives to Thomas Partey
What Tierney will become remains to be seen. But Arteta thinks he will be 'special', and he might just be right.