3 ways to deal with impending financial troubles
Per the Arsenal Supporters' Trust, the Gunners could lose £144 million if games are played behind closed doors next season. Here are three ways to deal with the impending financial troubles.
An extensive report from the Arsenal Supporters' Trust outlined the financial difficulties the club could face as a result of the COVID-19 pandemic on Wednesday. The highlight of the report is the following:
"COVID-19 is likely to take Arsenal from a situation where they would have reported a small profit of £4million for this current season to one of recording a loss of £19million. If behind closed doors becomes an issue that affects all of next season then the club could face reporting losses of £144million."
This as a result of a lack of matchday revenue and is assumed that the remainder of the current season and next season can be played behind closed doors, which is not guaranteed at this point.
So, without just hoping that Stan Kroenke writes a cheque or discussing the cutting of costs like players taking a wage cut, which was agreed upon last week, what can the club do to deal with these financial pressures? Here are three avenues that they may have to explore over the coming months and years.
3. Work loan deals and free-agent signings
Signing players is going to be difficult. Arsenal have never been the biggest spenders in normal times, and they were already struggling with their lack of Champions League involvement, Josh Kroenke prophetically saying that the club has a 'Champions League wage bill on a Europa League budget'. Even deals for £30-50 million will be major investments in the current climate and will have to be carefully considered.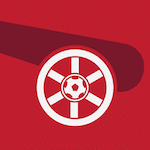 Want your voice heard? Join the Pain In The Arsenal team!
Write for us!
Arsenal, then, will have to find ways to add to their squad without committing to significant financial outlays. One avenue is using the loan market, as they have looked to exploit in the past. Cedric Soares and Pablo Mari arrived in January, while Denis Suarez made a similar move last January. The Gunners could look to fill out the final positions in the squad on a temporary basis.
Secondly, free-agent deals could be invaluable. Sead Kolasinac arrived on a free transfer in 2017, while Cedric's loan deal was in partly agreed upon because it gave the club an upper-hand in negotiating a new contract in the summer when his current deal with Southampton expires. Ryan Fraser, Lavyan Kurzawa, Thomas Meunier, Willian and Malang Sarr will all be available for free at the end of the season. The club could make bids for several.