Egregious errors are the greatest criticism
Arsenal suffered an ignominious defeat to Spurs in the North London Derby, succumbing to the classic duo of missed chances and defensive mistakes. Spurs waited for their mistakes, and they duly made them, and that is a major problem.
The Arsenal squad is full of high-level attacking players. Pierre-Emerick Aubameyang, Nicolas Pepe, Dani Ceballos and more all started against Spurs. Despite their natural ability, though, they produced very little indeed.
Ceballos created a few chances here and there. He worked hard defensively but got sloppy the more he tried to carry the entire team on his back. Aubameyang missed two sitters and didn't really touch the ball besides, while Pepe was nonexistent for the first 20 and last 20 of a tepid 70 minutes.
More from Pain in the Arsenal
And Arsenal's crown jewel of the restart, a string of clean sheets and solid performances with that back three? Gone in the blink of an eye. David Luiz looked like he had a wall strapped to his back and he was the best of the three. Shkodran Mustafi was shambolic, and Sead Kolasinac has the worst single performance from a Gunners defender since, well, David Luiz. Horrorshow.
The only gems were Alexandre Lacazette and Emiliano Martinez. The former was the one man consistently harrying and bothering a rather timid Spurs backline. He dropped into the midfield well and was central in many of the good attacks formed. He also scored an absolute scorcher.
And Martinez was sensational. He may genuinely rival Bernd Leno for the starting spot when the German does return. His long reach is such an asset, and his handling is impeccable. He is growing in possession too. He pulled out three world-beating saves — four if you count Harry Kane's chance that was offside — and commanded his area with cool composure. The two goals weren't his fault in any way.
What is most damning about the Arsenal performance is the approach that Spurs took. They were not the superior team. They had less possession, created fewer opportunities, and were fortunate not to concede more. However, just as Jose Mourinho has a knack for doing so in these games, they waited for the inevitable Gunners error. They chipped and chopped and pulled and prodded. They defended deep, frustrated Arsenal, managed the game, and simply waited for their opportunity, knowing that it would be handed to them.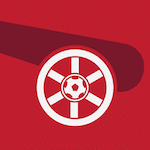 Want your voice heard? Join the Pain In The Arsenal team!
Write for us!
The inevitability of the team's ability to throw the game away thanks to silly individual errors is damning. Mourinho was seen gesticulating to instruct his players to clip passes behind the wide centre-backs, Mustafi and Kolasinac. That is precisely how Spurs engineered their best chances, especially late on when Kane routinely beat the hapless Mustafi.
This was the Mourinho plan. He knew that his team did not need to push forward and press and hound and harass and create. The chances would come if they simply pushed Arsenal towards the edge of the cliff. And Arteta's team duly obliged.
Next:
Arsenal vs Spurs: Player Ratings
Arsenal have looked their best after the restart when they scrapped and worked and pressured. That's exactly what they did not do against Spurs. Instead, they committed the cardinal sins of high-pressure games. They handed it to their opponents, and that really is the greatest critique of the team.